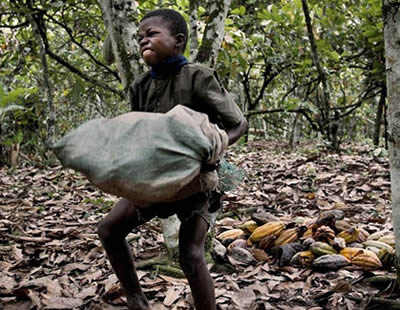 More than 152 million children and young workers across the world are exposed to dangerous and hazardous working environment, Mr. Ignatius Baffour Awuah, Minister of Employment and Labour Relations has said.
He indicated that most of these children are exposed to toxic substances, ergonomic hazards and all forms of physical and psychological hazards which affected their development.
Speaking at a ceremony to mark the World Day Against Child Labour at the Victoria Park in Cape Coast, Mr. Baffour Awuah stated that the Ghana Living Standards Survey six (GLSS) indicated that about 1.9 million Ghanaian children find themselves in such situation.
Speaking on theme, "Resist child labour! Improve the safety and health of young workers towards achieving Sustainable Development Goal 8 (SDG)" he stated that most children work beyond their limits in non-conducive environments which threatened their lives.
This year's event was a joint celebration of the World Day against Labour WDACL and the World Day for Safety and Health at Work Safe Day.
The main objective of the campaign was to accelerate action to achieve the SDG8 and to take immediate and effective measures to eradicate forced labour, modern slavery and human trafficking and more importantly to secure the prohibition and elimination of the worst forms of child labour.
The Minister of Employment and Labour Relations stated that the National Plan of Action II (NPA) against the menace was to ensure that, the phenomenon which was endemic in many deprived communities was drastically reduced.
In addition the NPA II also draws attention on the need to mobilize more resources, focus action on local communities and strengthen educational outcomes for children to be enrolled and retained in school.
Mr. Baffour Awuah lauded the efforts of partners for the effective implementation of the NPA to effectively reduce common injurious practices associated with the agricultural, Manufacturing, Construction and Healthcare service sectors which had resulted in psychological hazards like verbal abuse, threats, humiliation, bully and unwanted sexual attention.
For a sustainable progress to be made in the fight against child labour, the Sector Minister said it does not only required better data, laws and policies to address the needs of children and young workers but also to promote safe and healthy working environment.
He announced the ministry's determination to build the capacity of all the tripartite constituents to promote safe and healthy working conditions and mainstream the issues of children in collective bargaining agreements.
He rallied the support and contributions of all key stakeholders towards building a generation of safe and healthy children, and added that "preparations must begin early, starting with parental and community awareness".
Source: GNA
Latest posts by Classic Ghana
(see all)