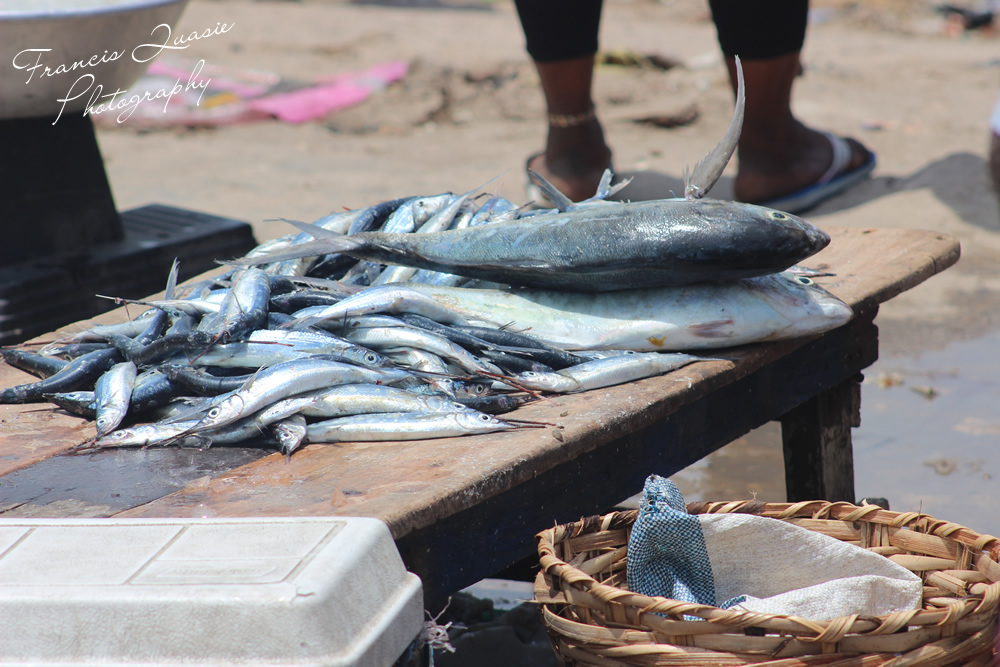 Mr Kingsley Ato Cudjoe, Deputy Minister of Fisheries and Aquaculture, on Friday announced that the month of August has been chosen as the close season for industrial fleet made up of tuna and trawler vessels.
The decision, he said, was to help replenish the depleting fish stock in the marine sub-sector and achieve sustainable fishing.
The Deputy Minister, who was speaking at this year's World Ocean Day (WOD) held at Teshie, in Accra, noted that the closure together with other measures were to ensure a healthy ocean that could sustain the current generation without compromising the usage by future generation.
The WOD is a global day celebrated to remind everyone of the major role the oceans had in everyday life and also to inform the public of the impact of human actions on the ocean.
This year's event was on the theme: "Preventing plastic pollution and encouraging solutions for a healthy ocean," and was organised by the Environmental Protection Agency (EPA).
Mr Cudjoe said the month of August was chosen after a research confirmed that it was the upwelling season for fish in the sea, adding that, "This means that it is in that month that the fish bred more and, therefore catching them during that month will mean catching pregnant and smaller fishes".
Touching on the importance of the ocean to the country, the Deputy Minister noted that the development and livelihood of majority of people in the country depended on the ocean and called for a concerted effort to address the plastic pollution menace.
Mr Cudjoe asserted that the fisheries sector contributed about GH¢2.2 billion to the Growth Domestic Product of the country.
Mr John A. Pwamang, Acting Executive Director, Environmental Protection Agency (EPA), noted that about 2.58 million metric tonnes of raw plastics were imported into the country annually and about 73 per cent of this effectively ended up as waste, and only 19 percent is re-used.
He said less than one per cent of the waste was recycled and majority of it ended up in the ocean, which affected human and marine life.
"Recently a dead whale beached on our shore in the Western Region. When the EPA had its stomach contents examined, it had ingested a lot of plastics. This probably was responsible for its death.
"It may be that we are getting less fish from the sea because ingesting plastic particles kills many of the young fish. They have no chance to grow to maturity to be harvested by fishers," he stated.
Mr Pwamang said the present state of the marine and coastal environment was a reflection of the choices humans continue to make including; unregulated urban settlements and inappropriate waste management practices.
He said the deplorable state of the Korle and Chemu lagoons was a testimony of the recklessness explaining that many of the country's coastal lagoons, which served as fish spawning and nursery grounds were rapidly tracing the same path.
Source: GNA
Latest posts by Classic Ghana
(see all)