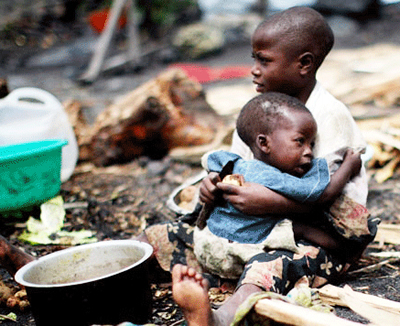 The Ghana Trade and Livelihoods Coalition (GTLC), a Non-Governmental Organisation (NGO), has announced plans for setting up a committee to fight malnutrition in the Poyentanga community, in the Wa West District.
This is part of activities of the Voice for Change (V4C) programme, to advocate improving food and nutrition security in the district, and getting government at the local level to prioritise nutrition and food security.
The committee would be vital to the effort at checking malnutrition in the area where it is reported that about 17,015 are undernourished.
Mr Emmanuel Wullingdool, the Policy Officer of GTLC, underscored the importance of the committee as it upped the fight against malnutrition.
Nutrition remains an important component of development but it is yet to be given the needed attention in the region.
"A survey conducted in Poyentanga pointed to a precarious situation where nutrition is major concern with families resorting to one square meal a day between the months of February and June," Mr Wullingdool said.
Naa Abdulai Salia, the Chief of Poyentanga, expressed delight at the intervention by GTL and pledged his strong backing.
"I am ready to support my people fully to fight it [malnutrition] to the last end."
He spoke of the need to make sure that the effort was sustained, adding that, he was going to lead the campaign on food security and malnutrition issues in the community.
"I have already started doing it by charging the Imams to make it part of their preaching during prayers," he said.
Mr Joseph Kambunabe, the Wa West District Director of Agriculture, described the programme as "a very laudable one".
He said nutrition was an important area that needed attention and expressed worry that people in the district failed to register for vegetables under the Planting For and Jobs programme.
Source: GNA
Latest posts by Classic Ghana
(see all)