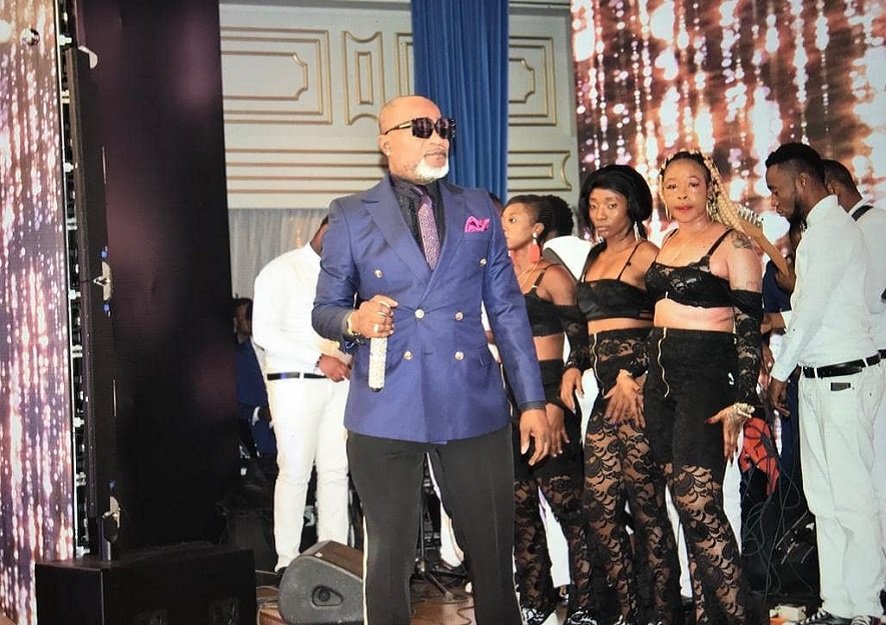 Found guilty of the statutory rape of one of his dancers when she was 15-years-old, popular Congolese Lingala sensation Koffi Olomidé was handed a two-year suspended jail sentence by a French court on Monday.
Olomide, who was absent during the sentencing was also ordered to pay 5,000 euros to the former dancer in damages and was also fined the same amount for his role in facilitating the illegal entry of three women into France, reports BBC.
Born Antoine Christophe Agbepa Mumba, four of the singer's former dancers accused him of sexually assaulting them on many occasions in France as well as the Democratic Republic of Congo between 2002 and 2006. They also accused him of detaining them in a villa outside Paris where they eventually managed to escape in 2006 but chose not to return to DR Congo fearing retaliation from Olomide.
Out of fear of being arrested, Olomide subsequently fled to DR Congo in 2009 but was adamant on returning to France for the trial. He was, however, a no show, BBC further reports.
Initially charged with aggravated rape in 2012, the charges were eventually reduced. Also, additional assault and kidnapping charges that were levelled against him by prosecutors and could have increased his sentence to 7 years had he been found guilty were, however, dismissed by the court.
Now aged 62, Olomide's career has been marred with a handful of controversies and run-ins with the law.
In 2008, he was accused of assaulting a cameraman from a local TV station at a concert in Kinshasa, DR Congo. The two later reconciled. He was also handed a suspended three-month jail sentence after assaulting his producer in the same country in 2012.
He was deported from Kenya in 2016 after he was caught on tape allegedly assaulting one of his female dancers at the Jomo Kenyatta International Airport in Nairobi.
Zambia issued an arrest warrant for him in 2018 on charges of assaulting a Rwandan photojournalist in Lusaka in 2012.
Source: Face2face Africa
Latest posts by Classic Ghana
(see all)