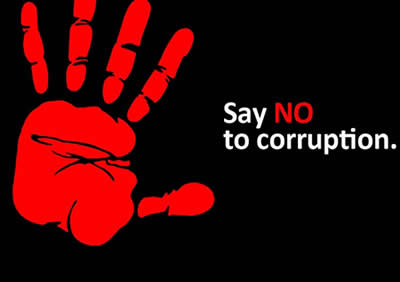 Mr Alban Kingsford Sumana Bagbin, Flagbearer hopeful for the opposition National Democratic Congress (NDC) and revered anti-corruption crusader, has spoken the minds of many in his latest criticism of corruption.
With the current football season as reference, the longstanding MP for Nadowli/Kaleo, who is also the Second Deputy Speaker of Parliament, pointed out that the abysmal performance by African teams at the on-going World Cup in Russia was as a result of deep seated corruption.
"Systemic corruption in Africa means that most people who are more qualified to be selected into our national teams do not get the opportunity. Team slots are sold to the highest bidders. You may get away with it in your little corner, but when you reach a place like the World Cup where others have only selected their based players on merit, you will be exposed," Mr Bagbin said during an interaction with Journalists in Accra.
His statement comes at a time that an undercover investigative work by, Anas Aremeyaw Anas, has exposed shocking corruption in Ghana football including; other Africans countries.
Per live footage capturing officials in the act of corruption, top hierarchy FA officials are seen accepting bribes in exchange for helping players to get national team call-ups.
He said local referees were also exposed to be so corrupt that some accepted goats and money in exchange for mis-officiating matches, including; awarding bogus penalties in order to help some teams against others.
Before Anas would premier his video in June 2018, the Black Stars of Ghana had failed to qualify for the 2018 World Cup but the five African teams that qualified for the global soccer showpiece performed miserably – Nigeria, Egypt, Tunisia, Morocco and Senegal could not progress from the preliminary stages of the tournament.
"When we talk of endemic corruption in African football, it is not only in terms of the underhand dealings of officials and soccer administrators, even players themselves are complicit. Generally, African players understate their real ages and this is a very crucial factor that leads to poor performance.
"This is because nature has programmed our bodies in such a way that we are sharpest in our 20s and early 30s. And so if you are 35 years and you state your age is 19, you are shooting yourself in the foot," Mr Bagbin, himself a football enthusiast, and player of the game in his schooling years said.
According to him, the evidence that football age corruption was detrimental to African countries was clear. "Take Ghana for instance, at both the Under 17 and Under 20 levels, we have dominated the world before, but somehow at the Black Stars' level, our highest achievement is reaching the Quarter finals.
This is because of the age cheating phenomenon. If you are 20 and you state that you are 16 years, you will do well at Under 17, but when you come to the senior level and you reduce your age from 35 to 19, your own performance will expose you."
Mr Bagbin cited the contrast between the French national team at the 2018 FIFA World Cup in Russia and that of the African teams.
He said the French national team was pretty much an African team because it was made up of players from various African countries, but the French national team was no match for any of the African teams because the Africans in the French team were playing with their genuine ages, while the Africans in the African teams most probably played with understated ages.
Source: GNA
Latest posts by Classic Ghana
(see all)