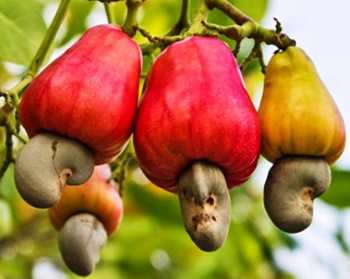 The Council for Technical and Vocational Education and Training (COTVET) has pledged to collaborate with the German International Cooperation (GIZ)-Competitive Cashew Initiative (ComCashew) to boost the cashew sector.
Dr Fred Asamoah, the Executive Director of COTVET, gave the assurance in Sunyani, saying COTVET would partner the two entities "in providing the foundation for developing quality-oriented, industry-focused and competency-based training programmes for the cashew industry".
This, he said, was because the cashew sector in the last decade has proven that, if given the needed attention, it could offer sustainable solutions to the growing unemployment situation in Africa.
Dr Asamoah was addressing participants of the second session of the Sixth Edition of the Master Training Programme (MTP) on cashew value chain promotion, jointly organised by ComCashew and   African Cashew Alliance (ACA) with support from the Ministry of Food and Agriculture (MoFA) and Cocoa Research Institute of Ghana (CRIG).
The five day programme which ended on Friday created opportunity for 86 Cashew experts from Benin, Burkina Faso, Cameroon, Cote d'Ivoire, Ghana, Mozambique, Nigeria and Sierra Leone to discuss best practices and lessons learnt from previous sessions to build national and regional networks for future collaboration.
It was also designed to increase theoretical knowledge and practical skills of the participants along the value chain to further promote the competiveness of African cashew, in addition to sharing knowledge.
During knowledge sharing sessions, theories and their application, participants learnt about all aspects of the cashew value chain, ranging from production and processing of raw cashew nuts to economics, cashew market dynamics, marketing and financing mechanisms.
Facilitators and technical experts taught, evaluated and re-designed each training session according to participants' needs.
Dr Asamoah said technical education plays a vital role in the sustainable development of human resource in any country by creating skilled manpower and enhancing industrial productivity.
Hence, with the necessary measures put in place to enhance vocational and technical training, Ghana should be able to drastically reduce if not totally eradicate the challenges of unemployment and under-employment, he said.
Dr Asamoah urged the organisers to work closely with the COTVET to ensure that the overall outcome of the MTP would contribute significantly to the socio-economic development of the country.
Earlier, Mr Evans Opoku-Bobie, the Brong-Ahafo Regional Minister designate; Mrs Juliana Ofori-Karikari, Finance and Administration Manager of ComCashew; and Mr Kingsley Mensah, the ACA's Finance and Administration Manager; respectively addressed participants.
Source: GNA
Latest posts by Classic Ghana
(see all)