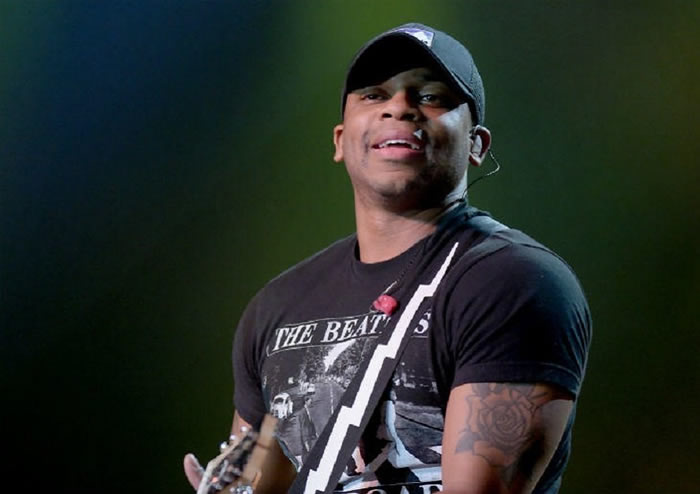 Over the years, country music has earned an unfortunate repute as being one of the whitest music genres as black artists who have contributed to the creation and growth of the genre have often felt left out largely because of their colour.
The notion that black people and country music cannot mix is, however, changing as black artists are achieving historic feats on country music charts. Black country music singer Jimmie Allen has made history as the first black artist to have his debut single reach No. 1 on country radio.
The 32-year-old Delaware native scored this career feat with "Best Shot," days after stepping out onto the Country Music Association (CMA) Awards stage to present the Single of the Year award.
"If someone asked me two years ago if I thought that this would be my life today—that I'd be on the red carpet at the CMAs or my song would be the No. 1 song on country radio, I would have honestly said no," Allen said in a press release.
"Did I think it would happen eventually? Absolutely! Just not this soon. I'm humbled and grateful— it's such an honour to get my first No. 1 and to know that my song is connecting with people and resonating in a way that hopefully makes us all better people in the end, because that's really what 'Best Shot' is all about."
"Best Shot", the debut and lead single from Allen's album Mercury Lane, was co-written by the singer, Josh London and JP Williams.
"In writing this song, we just wanted to be honest with ourselves and write something that others can empathize with," Allen, who moved from Delaware to Nashville at age 21 said.
Allen's feat in the white-dominated industry comes in the same week his colleague Nashville country artist, Kane Brown, had the top country and pop album in the U.S.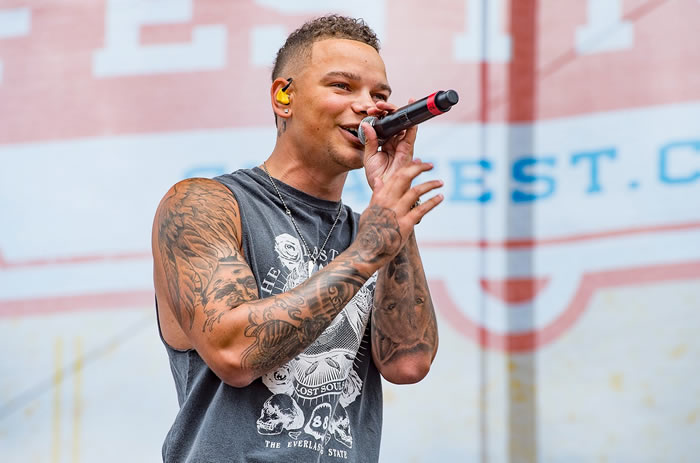 The Georgia-born, who snatched three American Music Awards this year, including Favourite Country Male Artist, Song, and Album, had his sophomore album, Experiment debuting at No. 1 on the Billboard 200 chart.
This did not only make the album the third country release to earn the spot in 2018 but also the first country sophomore album to reach no. 1 on the 200 chart since 2014.
The 25-year-old's album also earned the most first-day streams for a country album in the U.S. ever on Apple Music, according to Taste Of Country.
These successes come on the back of those chalked by other black artists in the genre, such as Charley Pride, a singer from Sledge, Mississippi and Darius Rucker.
Rucker, once lead singer of the rock band Hootie and the Blowfish, has for many years been the most prominent and often the only black country music performer consistently releasing charting singles.
The 52-year-old South Carolina native noted for popular songs such as Forever Road, This, and Candy Cane Christmas, is also the third black recording artist to win a Grammy in a country-music category and the third black recording artist ever invited to join the Grand Ole Opry, a weekly country music stage concert in Nashville, Tennessee, according to an article on The New Yorker.
The likes of Pride and Brown have had No. 1 country radio hits, but these were not with their debut songs. Rucker's first country single did hit the No. 1 spot, but his official debut song was with Hootie & the Blowfish, and this, therefore, makes Allen's recent feat historic, said AP News.
Country music, from the start, has never been an exclusive field for white people as blacks in rural South helped create country music and remain avid fans till date, Pamela Foster, an author who documented the contributions of more than 450 African-Americans involved in country music since the 1920s said.
"In the antebellum South, banjos, fiddles and harmonicas were the dominant instruments played in black culture. Unfortunately, history has distorted these facts to make people believe jazz, blues and spirituals were the staples of black culture at that time when, in fact, it was country," she added.
The other two black members of the Opry – Pride and DeFord Bailey, the first performer to be introduced on the Grand Ole Opry, were very popular in their time, producing hit songs that made it to the top of the country chart.
Bailey was one of the Opry's most cherished performers who toured with other big names in the genre such as Bill Monroe and Roy Acuff.
Later, country music became successfully labelled white by the marketing arm of the recording industry.
As explained by The New Yorker, "in the nineteen-twenties, with the advent of the commercial recording industry, nascent labels figured it made sense to segregate product—to sell "black music" (blues, gospel, jazz) to black people and "white music" (country, hillbilly) to white people. Musicians such as Lonnie Johnson and Brownie McGhee, who had grown up playing string-band music, quickly realized that if they wanted to make any money, they had better play blues."
The genre since then has been seen as white but this may quickly change as black artists such as those mentioned above continue to make strides in the industry.
Source: face2faceafrica.ocm
Latest posts by Classic Ghana
(see all)