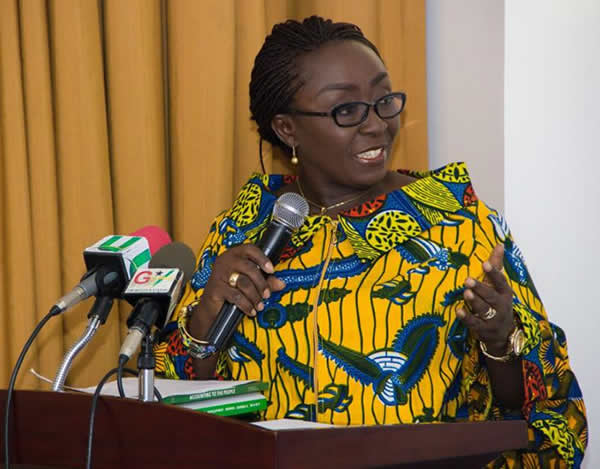 Ms Abla Dzifa Gomashie, the Chief Executive Officer, Values for Life, Ghana (VFL-Ghana), says the Culture and Creative Arts Sector is key to the Country's rapid socio-economic development.
She said stakeholders must generate serious conversations around the development of the Culture and Creative sector, which could drive the growth of the economy of the country.
Ms Gomashie was speaking at the Media launch of the 5th Ghana Poetry Festival on the theme: "Poetry, the Ghanaian Perspective."
The festival, an annual event organised by VFL-Ghana, is designed to give emerging poets, spoken word artists and visual artists a chance to showcase their work.
It is an annual festival, where poets, spoken word artists, wordsmiths and poetry lovers from different parts of Ghana and other African countries come together to learn, perform and showcase their craft to the world through workshops, poetry enactments, master classes and exhibitions.
The year's event will be held from November 9 to November 10 at the Centre for National Culture, near the Arts Centre in Accra.
The Ghana Poetry Festival was instituted by Values for Life as part of measures to promote Ghanaian poetry and by extension, Africa and the world.
"Countries that have understood the Culture and Creative Arts sector are doing well," she added.
Ms Gomashie said "our children cannot speak, read or write our traditional language, dance to our traditional music, wear our traditional dresses and be proud of who they are," she said.
She said all hope was not lost, because, there were a few young people, who understand the world and the fact that Culture was the last frontier to development.
These young people could be found in music, the spoken word artists, writing and fashion domains.
She said these young artists place value on the Country's Cultural heritage and through poetry they are learning to go back to their Culture and speak about, write about and teach about their heritage.
"We are documenting our identity through our poems and we are writing and performing in our mother tongue and thus safeguarding our heritage," she added.
She said it was for this reasons that VFL-Ghana decided to recognise and honour Professor Atukwei Okai, Ama Ata Aidoo, Kofi Awoonor, Efua Sutherland in the older generation bracket and Yibor Kojo Yibor, Nana Asaase, Chieff Moomen, Rhyme Sonny among others in the young generation.
She commended some individuals like Prof Lade Wosunu for his writing, agencies and organisations such as Goethe Institute, National Theatre, the Dubois Centre, and the Alliance Francais for supporting the poetry movement and urged all to participate and help create an opportunity for young poets to shine.
Prof Wosunu, an Astute Poet lauded the organisers for the initiative to promote poetry and encouraged young poets like Oswald Okaitei and Chieff Moomen to continue to provide leadership for the young generation of poets.
Mr Carl Ampah, a Representative of UNESCO, urged organisers to start encouraging the young generation to go into poetry and this should commence from the early stages of their lives, adding that poetry could help preserve Culture and language.
Source: GNA
Latest posts by Classic Ghana
(see all)