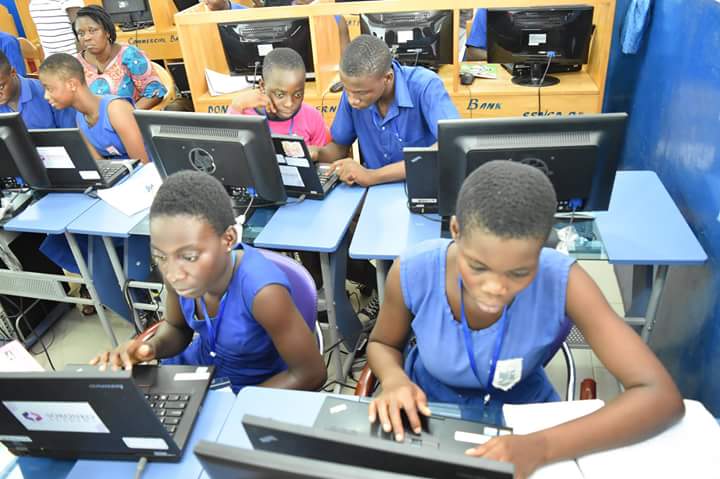 A World Bank report themed "Landscape of Jobs in Ghana, "released in 2016 suggests that about 48 per cent of Ghana's teeming youth between 15 to 24 years do not have jobs.
The Bank further advised the government to equip the youth for employment opportunities through education as the youth is set to increase in the coming decade.
Now with these statistics, it seems almost impossible for Persons with Disabilities (PwDs), to find decent jobs left alone enjoy financial freedom.
Most Persons with Disabilities (PwDs,) in Ghana are forced onto the streets to beg for alms out of frustration. But an initiative is changing that by training deaf students how to code.
About 40 Junior High School students from Tetteh Ocloo State School for the Deaf have been involved the initiative.
The initiative organised by Soronko Academy (The first coding and human centered design school in West Africa), and MTN Foundation primarily aims to empower deaf students by giving them employable skills in coding.
In today's digital world learning to code has become the new literacy. Computing is involved in almost all aspects of our lives, from communications and education to social media, banking, information, and security and shopping. Networked computers are capable of controlling our homes' thermostats and lighting, our cars and our health records.
A new report from Burning Glass, a job market analytics firm, found that there were as many as 7 million job openings in 2015 in occupations that required coding skills. They also found that programming jobs overall are growing 12% faster than the market average.
Coding has become a core skill that increases a candidate's chances of demanding a high salary. Burning Glass researchers found that jobs that require coding skills pay up to $22,000 per year more, on average.
"For students looking to increase their potential income, few other skills open the door to as many well-paying careers," they write in the report. Nearly half (49%) of all jobs that pay more than $58,000 require some coding skills, according to their analysis.
Additionally, the U.S. Bureau of Labor Statistics projects 1.4 million computer-science related jobs available by 2020, but colleges will only graduate 400,000 students qualified to fill these positions and that will leave behind a deficit of one million unmet high-tech jobs.
Earlier this year an initial project was started to introduce deaf students to technology and coding but for a short period. However, the foundation decided to embark on a more intensive 8 weeks programme to further build and sustain it.
"We wanted to make sure that they build a skill they can use so that in case of anything they have something they can fall on to help them get money," Soronko Academy founder, Regina Honu told africapostonline in an interview.
The students are not only learning how to code for future jobs, they are also building an online student portal which is the first of its kind in the country to enable them showcase to the world activities within their school and the deaf communities.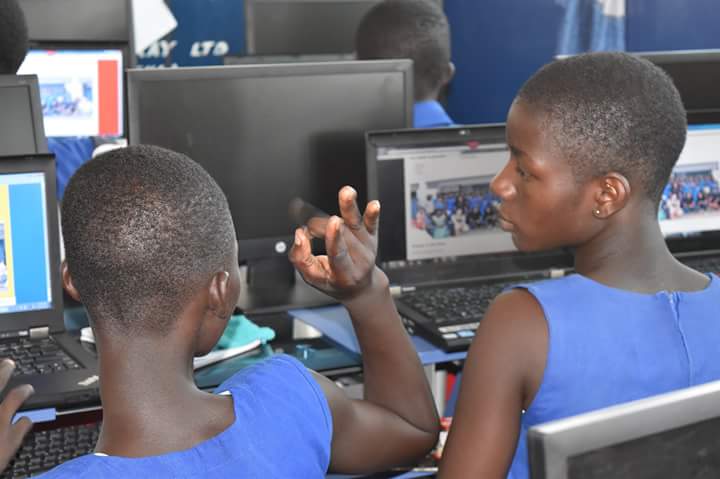 "Not able to have a voice restricts them from being able to talk about their dreams and aspirations but by learning to code and creating this platform, they can share with the world their dreams and aspiration. So for the first time everybody can hear them." Regina Honu further said.
For easier class sessions, teachers and volunteers employ sign language interpreters, body language and intuition.
Although the students are smart, their condition means it takes a longer period for them to catch what they are learning as each students require special attention.
She adds that signing some of the technology words doesn't come easily so they substitute with other things to explain certain contexts such as a browser or develop.
"Every time we encounter a challenge, we solve it. We are learning and adjusting." she further adds.
Research suggests more than 260,000 people in Ghana are Deaf.
Over the years there has been increasing interest and surge in programming and it came as no surprise when Ghana's Minister of Communications, Ursula Owusu-Ekuful recently announced government's intention to include computer programming in the curriculum at all levels of education.
The move aims to empower students of all ages to develop applications that can help provide solutions to the country's Information and Communications Technology (ICT), needs.
Apart from Ghana being the first Sub-Saharan African country to gain independence, the West African nation is gaining international repute with its growing tech space.
Pinpointing coding jobs and revenue statistics is difficult since the industry is still growing and there hasn't been any serious research yet in its tech space.
By Pamela Ofori-Boateng
Source: africanpostonline.com
Latest posts by Classic Ghana
(see all)