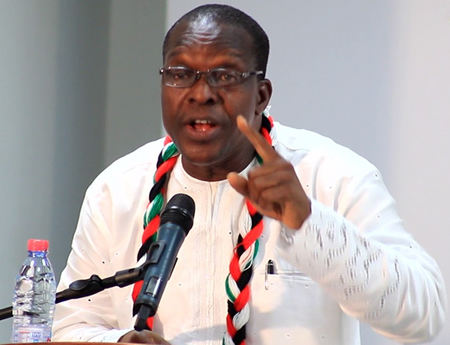 Mr Alban Kingsford Sumana Bagbin, Second Deputy of Speaker has called on the public to disregard a story suggesting that he has managed to woo Mr Julius Debrah, a former Chief of staff under former President John Dramani Mahama to his side.
"On Thursday, July 26, 2018, Mr Bagbin led a campaign team for 2020  to visit and commiserate with the family of his good brother and friend Mr Julius Debrah (former Chief of Staff), over the demise of Mr Debrah's mother."
A News release from his campaign secretariat and copied to the Ghana News Agency in Accra on Monday said those flying stories were not the true reflection of what transpired when he met Mr Debrah.
He said during the visit, healthy pleasantries were shared between him and Mr Julius Debrah, but nowhere was it mentioned nor indicated in any form that Mr Julius Debrah was joining the A.S.K. Bagbin 2020 team.
"As such, A.S.K. Bagbin for 2020 is by this release communicating to the general public that all publications or communications purporting that Mr Debrah has dumped Mahama for Bagbin should be disregarded since such a thing never happened at the Thursday meeting."
The statement said Mr Bagbin cherished and highly respected the relationship that existed between him and Mr Debrah and hoped the other publications would not affect their relationship.
Source: GNA
Latest posts by Classic Ghana
(see all)