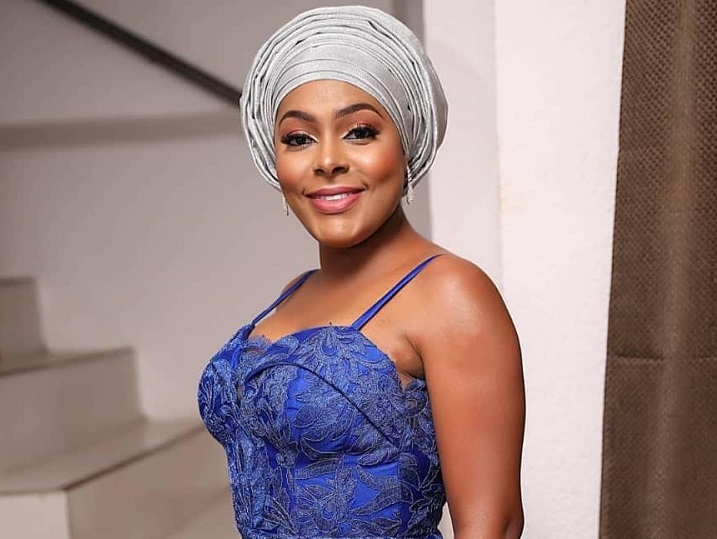 THE trend where female celebrities are having children out of wedlock is increasing, not only in Ghana but even in neighbouring Nigeria.
While it seems acceptable now considering how our celebrities struggle with relationships, actress Soraya Mensah believes it is wrong and has urged her fellow celebrities not to rush into having children without getting married.
"Biblically, it is not right to give birth when you are not married. Although children are a gift from God, the right way to go is to settle down with the man in your life. It is always best for both parents to raise a child or children together," she told Showbiz in an interview on Monday, April 29.
According to Soraya Mensah, she gave birth out of wedlock and although she loves her child, if she had a second chance, she would not have gotten pregnant without getting married.
"I have always said that if it is a mistake and you have a child then you can be pardoned but some female celebrities actually plan to have children because of societal pressure and the fear of hitting menopause.
"I took a lot of decisions I wouldn't have if the father had been around. Sometimes I feel I spoilt my child by giving her too much liberty, when both parents are around, they help shape the child instead of a single parent," she said.
Soraya explained that there was more pressure on a single mother than on a couple. "Some women will argue that they already have their money and don't need a man but it is always the best for both parents to support the child with their income," she said.
Soraya advised that societal pressure and the fear of getting into menopause should never be the reason why female celebrities decide to have children when they are not married.
On Sunday, May 5, Soraya Mensah and her colleagues will be at the Efua Sutherland Children's Park to feed children from different orphanages. According to her, it is her way of putting smiles on the faces of the less privileged and she is happy to do that.
"I have invited the likes of Nadia Buari, Becca, Klint Da Drunk, Kalybos and a few others to join me on the day. There will be a lot of food to eat," she said. Other activities that will take place at the 12-4p.m. event will be handball, face painting, musical chairs and bouncy castles.
Source: Graphic Showbiz
Latest posts by Classic Ghana
(see all)