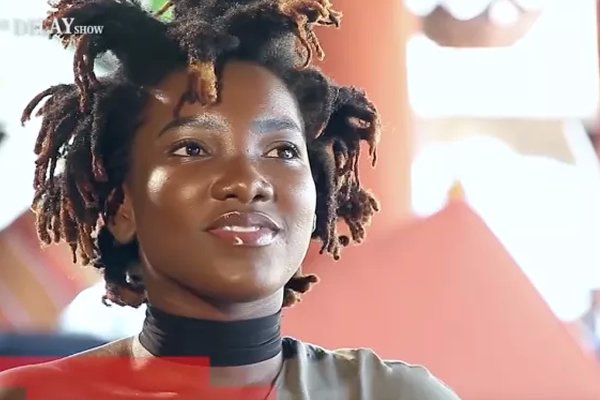 YESTERDAY, February 8, was exactly one year that Dancehall artiste Ebony passed on and her death still remains fresh in the memories of so many Ghanaians especially players in the music industry.
Although her family has fixed March 31 to mark her anniversary, tributes flooded social media on the anniversary of her death with many praising her talent and her free-spirited nature.
We spoke to some industry players about her death one year on and how they felt. Hitz FM presenter Andy Dosty said the times he shared with Ebony were fun and he wishes she were still alive
.
"I knew she could cook jollof so well but she always told me I would marry her straight away anytime she prepared yam and stew for me. I miss her dearly especially the fact that she went for her dreams. For her to be the first female to win VGMA Artiste of the Year is a record," he said.
Sound engineer Danny Beatz, who worked with Ebony on songs such as 'Date Ur Fada' and 'Hustle', said she was a free-spirited person and he misses her so much.
"I wept for two days when I heard she was dead and I see her in my dreams most times owing to the fact that we were so close. Ebony still remains one of the best artistes I worked with because she was creative and always on point," he said.
Artiste manager and producer, Kwesi Ernest, believes no female artiste can beat the record Ebony set under two years.
"Her impact within two years was incredible and it is sad that she is not around to enjoy the fruits of her labour.
"I respect the impact she had in the industry especially how she rose through the ranks despite the heavy criticism," he said
Kwesi Ernest, however, advised individuals who wanted to use Ebony's demise to make money to desist from it.
Singer Feli Nuna said Ebony's demise motivated her music. "Although I feel sad that my friend is gone, her demise motivates me to go higher and make her proud. I miss her so much.
"I was in tears yesterday morning when a fan tagged me in a video of me and Ebony dancing at an event. Her death has fueled me to be a better musician and go for gold," she said.
Highlife musician, Oheneba Kissi, who has always been a fan of Ebony says he wishes she were around to pick a Grammy award because she was so good.
"I just wanted to see the end of Ebony and I knew she was going to be a great icon just like Angélique Kidjo.
"She would have broken boundaries and I know God has a purpose for her that is why He took her away. She is my star and I will always remain her loyal fan," he said.
Communications Director of the Musicians Union of Ghana (MUSIGA), Ahuma Bosco Ocansey, popularly known as Daddy Bosco, said Ebony's demise still remained a big blow to MUSIGA and the entire industry.
"She influenced so many young talents and it's very sad she is not around to enjoy what she toiled for. Every song she released was a hit and I wish she were around to give us more powerful songs such as what she did before she passed on," he said.
Okay FM presenter, Abeiku Santana, shared a bond with Ebony and he said it didn't feel like she was dead.
He explained that he still hasn't come to terms with the fact that his friend was gone.
"We celebrate the same birthday and it was fun having a party together. She always told me how I contributed to her music career and I feel proud I am part of her success story.
"May her soul rest in perfect peace and I know she is somewhere safe and sound. She will always be missed," he said.
Source: Graphic Showbiz
Latest posts by Classic Ghana
(see all)