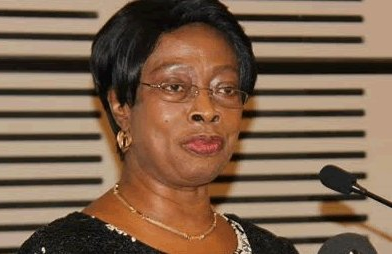 Ms Sophia A. B. Akuffo, the Chief Justice on Monday opened the national Alternative Dispute Resolution (ADR) Week at a ceremony in Accra with a call on the public to embrace it to decongest the courts.
This year's ADR week under the theme: "Quality Justice: The role of ADR," is commencing in 107 courts (District and Circuit) across the country with at least five mediators assigned to each court.
So far, 590 mediators have been trained and assigned to the Court Connected ADR programmes. Between January and December 2017, a total 3,486 cases were mediated out of which 1,571 were settled.
Speaking at the ceremony, Ms Akuffo said the Judicial Service had planned to roll out the ADR quarterly instead of it taking place a week in each legal year term.
According to the Chief Justice, Court Connected ADR (CCADR's) had come to stay and urged parties in matters to embrace it because it saves time, cost and decongest the courts.
"It is time that we allow justice through ADR instead of looking at jurisdictions. ADR empowers the individual and lawyers. Clients are likely to be more satisfied with lawyers who help them select and implement appropriate and cost effective options for resolving disputes," she said.
Ms Akuffo was elated that parties were now requesting the ADR, noting that it was about time that "Ghanaians deepen their commitment to the cause of justice by resorting to interventions that make access to justice more meaningful than the adversarial system that many are used to."
She explained that rules of the courts prescribed amicable resolution of cases before the courts, adding that the Judicial Service since 2005 had created space and the necessary environment to serve the litigating public with all the benefits of ADR.
It aimed at making quality justice real and accessible to all especially to the poor and vulnerable.
"Quality justice can only be said to have done when the adjudication process is expeditious, devoid of unnecessary expense and ensures that all matters in disputes between parties are completely effectively and finally determined and the multiplicity of proceedings concerning such matter are devoid," she said.
According to her the normal court procedures, being adversarial have had its own strengths but they are characterised by factors that occasioned delays and cost.
"It was for this reason that the Judicial Service adopted ADR to ensure that quality justice is not compromised and I urge our Judges to resort to ADR at every opportunity," she said.
The Chief Justice said additionally ADR ensure privacy noting that matters were not heard in the open and it also assisted parties to voluntarily comply with agreements.
"ADR offers great savings in financial, time and emotional cost to the parties. It has helped decongest the cost… this undoubted makes the judiciary more efficient. Efficiency of the justice system is one of the element investors look out for when deciding whether to invest in the country or not."
Mrs Justice Vida Akoto-Bamfo, a Supreme Court Judge and Supervising Judge for ADR, said the Judicial Service was championing the benefits of ADR through public education.
The ADR week which commenced on Monday July 16, would end on Friday July 20.
Source: GNA
Latest posts by Classic Ghana
(see all)