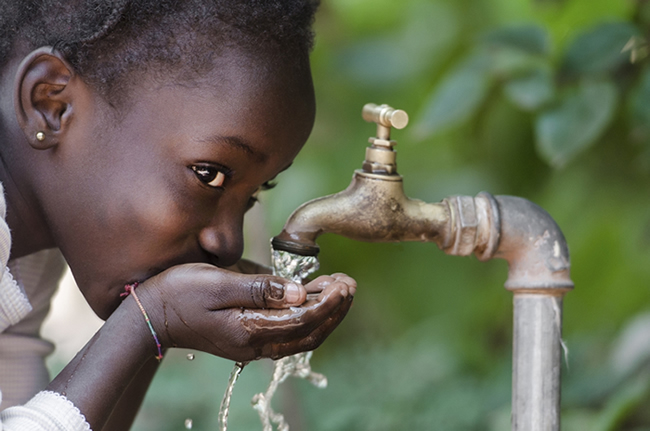 Mr Alexander A. Kissi, a Nutrition specialist has urged community members to ensure proper handling of domestic water in order to avoid contamination and possible outbreak of diseases in their communities.
They should also observe good environmental sanitation and practise simple water treating and safe handling techniques such as boiling, filtration, keeping water in covered containers, regular cleaning of water containers among others, in their homes at all times.
This, according to him was the surest way to prevent waterborne and related communicable diseases, which at times led to fatalities, especially among women and children in communities.
Mr Kissi made the call at the opening of a training of trainer course for community volunteers and health officials from 20 rural communities under the Sekyere East Cluster of the World Vision Ghana (WVG), at Effiduase.
 It was aimed at equipping the participants with requisite skills to serve as focal persons in their communities to cause behavioural change towards safe water handling in their communities.
Mrs Georgina Harriet Nyamekeh, the Water, Sanitation and Hygiene (WASH) project officer of the Sekyere East Cluster of WVG said poor handling of water from water pumps and other sources by community members, had been identified as a major cause of diseases.
"The water from the water pumps are confidently clean and hygienic but gets contaminated before reaching the homes of the families due to poor handling and this has resulted in most of the water related and other communicable diseases in communities", she stated.
The training therefore, seeks to empower the trainees to educate and cause behaviour change in their communities in terms of safe water usage and handling.
Mrs Nyamekeh said the plan was to cause a total behavioural change in communities to ensure that community members handled their water safely from the sources, such as the water pumps, rain water or streams to their homes by using covered bottles and/or covering the containers used for carriage and storage, while urging them to treat their domestic water well before use.
She said the broader impact of the initiative was to guarantee that all children especially, those in the most vulnerable households in rural communities had increased access to safe potable water for multiple usage.
Mr Emmanuel Arthur, the Community Development Officer of Sekyere East District, said the Assembly would continue to play its rightful role to sustain the initiative to ensure that the people had clean water to guarantee good health and improved productivity in the district.
Source: GNA
Latest posts by Classic Ghana
(see all)