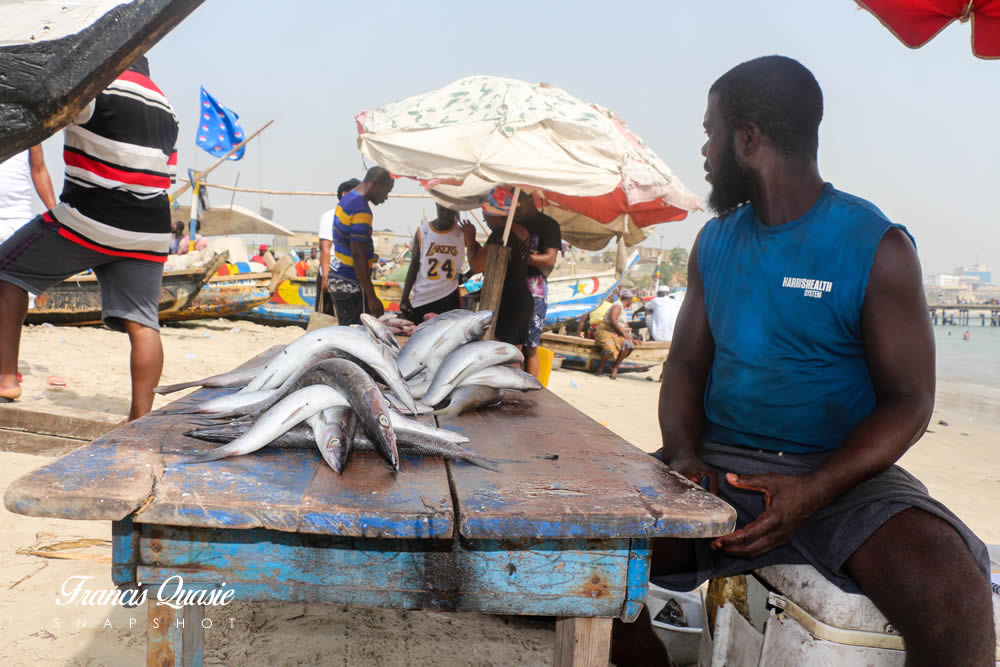 The European Union Commission has warned that Ghana risks sanctions "as a non-cooperating country in the fight against illegal, unreported and unregulated (IUU) fishing".
The warning, delivered in the form of a yellow card in conformity with industry administrative measures, said the "decision is based on various shortcomings in Ghana's ability to comply with its duties under international law as a flag, port, coastal or market state".
A communication from the Commissioner for Environment, Maritime Affairs and Fisheries of the EU Commission, Virginijus Sinkevičius, and released on the EU's website said: "The Commission stands for zero tolerance for IUU fishing. Ghana plays an important role in fisheries governance in West Africa. Therefore, we stand ready to work with Ghana to address the threats IUU fishing poses to the sustainability of fish stocks, coastal communities, food security and the profits of those fishermen and women who follow the rules. Sustainable fisheries is key to better ocean governance".
Threat
Although merely described as a warning, the action — based on the EU's "IUU Regulation", which came into force in 2010 — threatens Ghana's fish trade on the EU market, the world's biggest importer of fisheries products, and appears to have been triggered by reported cases of illegal fishing practices, particularly by big foreign vessels in Ghana's waters.
"The yellow card is a warning, and offers Ghana the opportunity to react and take measures to rectify the situation within a reasonable time. At this stage, the decision does not entail any measures affecting trade.
"However, in cases of prolonged and continued non-compliance, countries can ultimately face a procedure of identification (a so-called red card), which entails sanctions such as the prohibition to export their fishery products to the EU market," the communication said.
Ghana once received a yellow card in November 2013, which was lifted in October 2015 after the country addressed the relevant shortcomings.
Jeopardising the foundation
The communication further said: "Illegal, unreported and unregulated fishing is jeopardising the very foundation of the Common Fisheries Policy (CFP) and the EU's international efforts to promote better ocean governance. Under the European Green Deal and pursuing the United Nations Sustainable Development Goal for conservation and sustainable use of the oceans, sea and marine resources, the Commission has committed to a zero-tolerance approach to IUU fishing.
"The fight against IUU fishing is also an important aspect of the EU Biodiversity Strategy's objective to protect the marine environment. The strategy for Africa highlights the fight against IUU fishing as one of the key issues to address with our African partners."
The global value of IUU fishing is estimated at €10-€20 billion per year.
Between 11 and 26 million tonnes of fish are caught illegally every year, which make up at least 15 per cent of the world's fish catches.
The EU, the statement said, was working to support the Ghanaian public with several capacity building projects.
Source: Graphic Online
Latest posts by Classic Ghana
(see all)