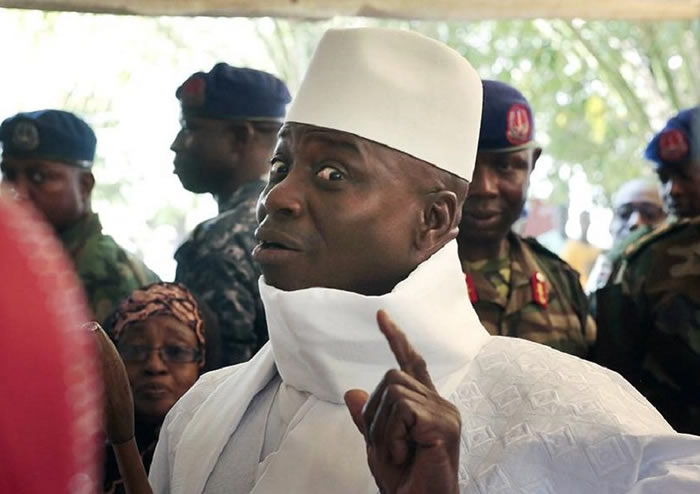 As part of moves to reduce its escalating debts acquired during the over two-decade rule of the ousted leader, Yahya Jammeh's, Gambia is selling several planes and a fleet of luxury cars purchased by the former dictator.
Many Gambians and the West African regional body ECOWAS in January 2017 heaved a sigh of relief when Jammeh agreed to step down and go into exile in Equatorial Guinea.
The move came after days of negotiations over his refusal to relinquish power after losing the December 2016 elections to current president Adama Barrow.
Jammeh, during his tenure, amassed wealth while his people largely lived in poverty. Reports say he went with some of his wealth into exile.
Reuters News Agency reports that a fleet of vehicles, including several Rolls-Royces with his name embroidered in their red leather headrests, were left behind on the tarmac.
"The fleet of expensive vehicles at State House and the three planes bought by former president Yahya Jammeh have been put on sale," Finance Minister Amadou Sanneh told Reuters.
"My ministry will soon start publicizing the sales."
The International Monetary Fund on Wednesday warned the Gambian government from any sort of borrowing from external donors.
The IMF team urged the country to rather focus on a sustainable debt management policy, and use domestic loans to roll-over the existing bonds.
The current administration, right after taking office two years ago, realised that the state coffers were almost empty.
As part of measures to deal with this, Barrow set up a commission that visited Jammeh's many properties, including a jungle warfare training camp and a private safari park to start an inventory of his possessions.
The process also involved finding out what wealth Jammeh may have stockpiled abroad but critics described Barrow's move as a witchhunt.
Source: face2faceafrica.com
Latest posts by Classic Ghana
(see all)