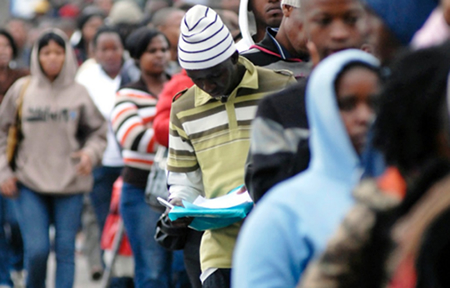 The Food and Agriculture Organisation (FAO) of the United Nations will support the private sector in the country to boost food production and to enhance job creation for the people.
Mr Abebe Haile-Gabriel, the FAO Representative to Ghana and Regional Programme Leader for Africa, said supporting the private sector in agriculture would go a long way to create jobs in the rural areas for young people and women, thereby addressing the challenges of poverty.
He said strengthening partnership with the private sector would increase productive investments in agriculture.
Mr Haile-Gabriel said this on Monday in an interview with the Ghana News Agency on the side-line of the launch of the UN Sustainable Development Partnership (UNSDP) with Ghana in Accra.
The UNSDP, which was launched by Professor George Gyan-Baffour, the Planning Minister, is a five-year partnership framework, which outlines the UN's support to national development efforts.
It sets out the collective support of the 24 UN Agencies working in Ghana.
It would be recalled that the UNDP agreement was signed in June this year was signed jointly by Prof Gyan-Baffour and Mr Ken Ofori-Atta, Finance Minister on behalf of Ghana, and by Dr Christine Evans-Klock, UN Resident Coordinator, and representatives of the 24 resident and non-resident UN Agencies comprising the UN Country Team in Ghana.
Mr Haile-Gabriel said the FAO is very active in the areas of environment and natural resources sustainable management.
He said the FAO was contributing to the Government's efforts in the areas of food security and nutrition, sustainable food systems, sustainable management of the environment and natural resources and building resilience of livelihoods and ecosystems.
"What the FAO contributes to this UNSDP over the next five years as part of the other UN Agencies basically is one of four reserved areas which focuses on prosperous and shared economy; and within that there are two output – one is transformation of agriculture for it to become the pillar of sustainable industrialisation and also address the challenges of food security and nutrition,".
Source: GNA
Latest posts by Classic Ghana
(see all)