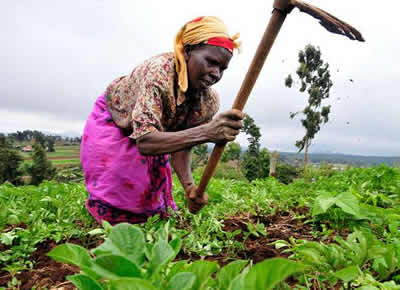 Mr Edgar Drah, Bongo District Director of the Ministry of Food and Agriculture (MoFA) has called on farmers to register under government's flagship programme "Planting for Food and Jobs" to increase production.
He encouraged them to appreciate farming as business, and major source of livelihood in the country, and develop interest to register with the Ministry to get certified seeds and fertilizers that would boost crop yields.
In an interview with the Ghana News Agency (GNA) in Bongo in the Upper East Region, the District Director stated, "we are discouraging them from buying grains from the market to sow because some were not certified."
Mr Drah disclosed that although they had not ended the registration of the farmers for this year season, the District was targeting 4,600 people.
"Last year, 4,600 registered but 2,188 benefitted and we are targeting the same 4,600 again. This is because we will only give you the inputs at subsidized prices and some would only need the extension services."
"Now, we are targeting the peasant, those whose farmlands are not more than five acres, but with the commercial farmers, we can help up to the five acres and they would then buy the seeds at the market price." The District Director added.
On tackling the Fall Army Worm, the District Director indicated that government had supplied enough chemicals to deal with the worms and advised the farmers to endeavour to procure some chemicals to augment what government had provided particularly should there be shortages.
He further advised the farmers to constantly monitor their farms to detect early the presence of worms and report to the office for assistance.
He commended the District Assembly for commencing the One Village One Dam programme and expressed the hope that it would impact greatly on agricultural activities in the District.
Source: GNA
Latest posts by Classic Ghana
(see all)