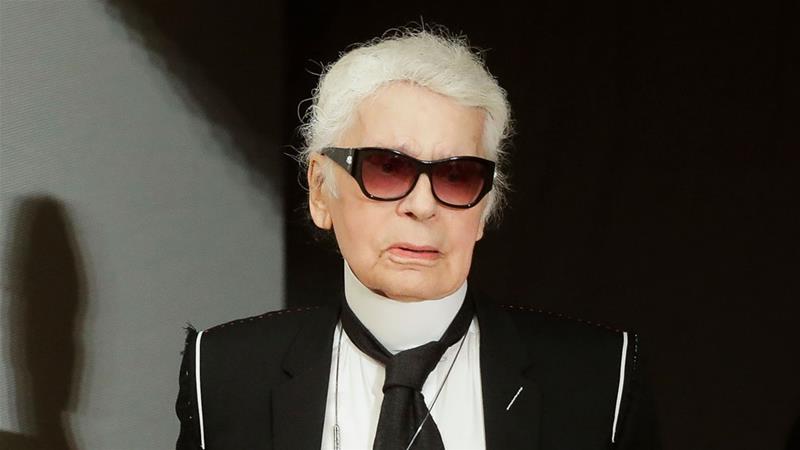 SUPERSTAR fashion designer Karl Lagerfeld has died aged 85 in Paris following a short illness.
The German designer, who was the creative director for Chanel and Fendi, was one of the industry's most prolific figures and worked up until his death.
His signature ponytail and dark glasses made him an instantly recognisable figure around the world.
Industry heavyweights, including Italian designer Donatella Versace, issued heartfelt tributes.
"Today the world lost a giant among men," said the editor-in-chief of Vogue magazine, Anna Wintour.
Rumours of Lagerfeld's ill health had swirled for several weeks after he missed a number of events – including Chanel's spring/summer show last month.
He died on Tuesday morning after being admitted to hospital the night before, French media report.
As a designer he transformed the fortunes of Chanel, one of the leading names in high fashion, but his work also filtered down to the high street.
Away from his work, Lagerfeld made headlines for a range of provocative, and sometimes offensive, statements.
Who has paid tribute?
Members of the fashion industry have been lining up to praise Lagerfeld's work.
Donatella Versace said his genius had "touched so many" and was a source of inspiration for her and her late brother.
Wintour described the designer's "creative genius" as "breathtaking".
"Karl was brilliant, he was wicked, he was funny, he was generous beyond measure, and he was deeply kind. I will miss him so very much," her statement went on.
Chanel's chief executive, Alain Wertheimer, credited Lagerfeld with transforming the brand after he joined in 1983.
"Thanks to his creative genius, generosity and exceptional intuition, Karl Lagerfeld was ahead of his time, which widely contributed to the House of Chanel's success throughout the world," he said in a statement.
It has been announced that Virginie Viard, his deputy at fashion house Chanel, will succeed him as creative chief.
Pier Paolo Righi, his own fashion brand's CEO, described him as a "creative genius".
"He leaves behind an extraordinary legacy as one of the greatest designers of our time," a statement from the House of Karl Lagerfeld said.
Celebrities including Victoria Beckham, actress Diane Kruger and models Gigi and Bella Hadid have also paid tribute.
New life at Chanel
He was born Karl Otto Lagerfeldt in 1933 in pre-war Germany. Lagerfeld changed his original surname from Lagerfeldt, because he believed it sounded "more commercial".
He emigrated to Paris as a young teenager, and became a design assistant for Pierre Balmain, before working at Fendi and Chloe in the 1960s.
But the designer was best known for his association with the French label Chanel.
He began his long career with the fashion house in 1983, a decade after Coco Chanel died.
Lagerfeld's designs brought new life to the label, adding glitz to the prim tweed suits the couture house was known for.
The designer worked tirelessly, simultaneously churning out collections for LVMH's Fendi and his own label, up until his death.
He also collaborated with high street brand H&M – before high-end collaborations became more common.
Lagerfeld was known to encourage new designers, like Victoria Beckham – who has praised him for his kindness.
Lagerfeld's own look became famous in his later years – wearing dark suits and leather gloves with a signature white pony-tail and tinted sunglasses.
Lagerfeld said of his appearance: "I am like a caricature of myself, and I like that."
Despite his age and decades within the industry, the designer remained prevalent within popular culture – appearing in 2015 as a character in Kim Kardashian's Hollywood smart-phone game.
Lagerfeld's beloved pet cat Choupette, whom he doted on, has a cult following of her own online.
Courting controversy
Lagerfeld became known for his scathing wit and provocative comments, famously describing sweatpants as a "sign of defeat".
However, some of his remarks drew sharp criticism in recent years.
In particular, he sparked outrage when he attacked Germany's open-door response to the migrant crisis, as reported by The Guardian, and for controversial remarks he made about the #MeToo movement, as reported by Papermag.
Source: BBC
Latest posts by Classic Ghana
(see all)