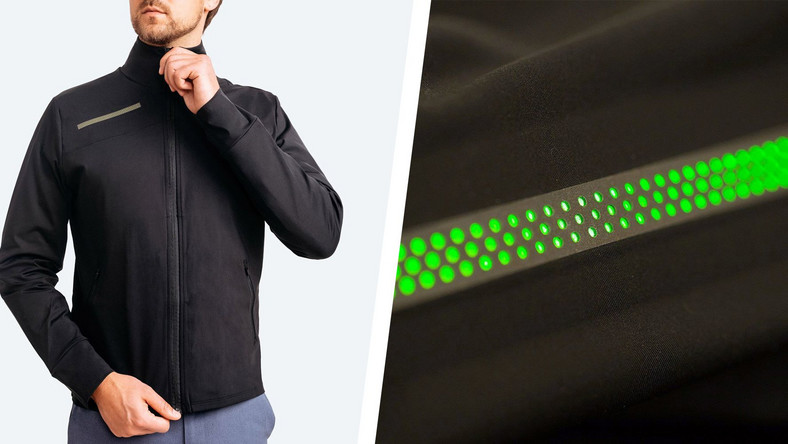 If youve ever googled an LED light jacket before, you've probably seen some outrageous-cool, but outrageous-jackets that could be Chris Tucker's costume department-rejects from The Fifth Element. While you might want to make a mental note to revisit the search for Halloween, if you have no plans to attend a futuristic rave in the near future, theres nothing worth buying. Thats where Ministry of Supply s new Labs Illuminated Commuter Jacket comes in.
LED lights on the Power Rangers suits made them look extra badass during battles, but the primary function of this commuter jackets four integrated LED light guides is to keep you safe while you travel at night. Roads can get dangerous when the sun goes down, but that shouldnt put a pause on your active lifestyle.
The more subtle LED features of this jacket offer steady and strobe light settings to alert vehicles on the road of your presence, but without the silent disco look. The jacket has a rechargeable battery and can fully charge in 90 minutes, but if youre the type of person who forgets to power up, the jackets reflective detail still have your back (and front.)
Beyond the LED technology, this slim-fit jacket is made of moisture-wicking and four-way stretch fabric. Move comfortable and work up a sweat late at night, because this miracle jacket has everything an active guy needs in his top layer. Oh, and we should mention its also machine washable. Basically, Ministry of Supply dropped the mic with the only commuter jacket that matters right now.
Latest posts by Classic Ghana
(see all)