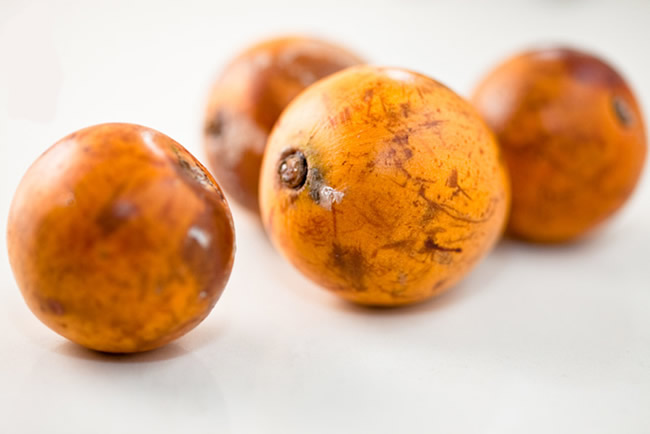 It's the season of African star fruit, known as Alasna in Ghana and lovers of this juicy fruit are having just enough of it.
Strolling across the capital, the fruit with bright orange colour is found in every corner and it's sold between Ghc50p or Ghc1.00 for one. If your bargaining tactics succeed, you could end up with 3 big fruits for GH2.00
This fruit also revives old childhood memories as it was one of the favorite fruits among us while growing up.
The fruit can be made into toffees when sugar is added.
However, most of the lovers of this fruit are unaware of the numerous health benefits it contains.
Here are some benefits you can derive from enjoying Alansa according Drhealthbenefits.com
Preventing and curing heart disease
Using african star aple is one way to Early Heart Attack Symptoms : Preventing & What To Do in addition to other ways. The results of research conducted by researchers at the Department of Biological Sciences, College of Science and Technology, Covenant University Ogun State in Nigeria showed that african star apple can be beneficial to the body because it can lower blood sugar and also lower cholesterol that can be the cause of heart disease.
Useful for herbal medicine
Bark of african star apple can be used to treat yellow fever and malaria. For those of you who are suffering skin eruptions, stomach ache, and diarrhea, you will get the benefit if using leaves from african star apple tree as a treatment. Ointments that come from cotyledons of african star apple seeds can be used to treat vaginal and dermatological infections. This treatment is done in western nigeria.
Contains compounds that are important for the body
African star apple is one of source to do a Diabetes Treatments With Natural Sources and Activities . African star apple contains eleagnine that works against microbes. Furthermore, eleagnine contains anti-nociceptive, anti-inflammatory and antioxidant. Once again, the cotyledons contained in the african star apple seeds have an anti-hyperglycemia effect that has an effect on the decrease in high sugar levels and the hypolipidemic that is lowering the blood cholesterol.
According to a study, the extract leaf of african star apple has anti-platelet and hypoglycemic properties that have a function that is almost similar to the fruit's seed kotiledeon that lowers blood sugar levels and may have an effect in the management of myocardial infarction (heart attack) and diabetes mellitus. But, specifically for this, still need further research. African star apple can also be used to resolve toothache problem, constipation, sore throat, etc.
High content of vitamin C
We know the importance of Vitamin C Benefits For Health & Beauty . But, the human body can not produce ascorbic acid or vitamin C itself. So, we need to get it from an outside source. Then, you can get vitamin C not only from the orange but from this fruit too, Africa.
Latest posts by Classic Ghana
(see all)