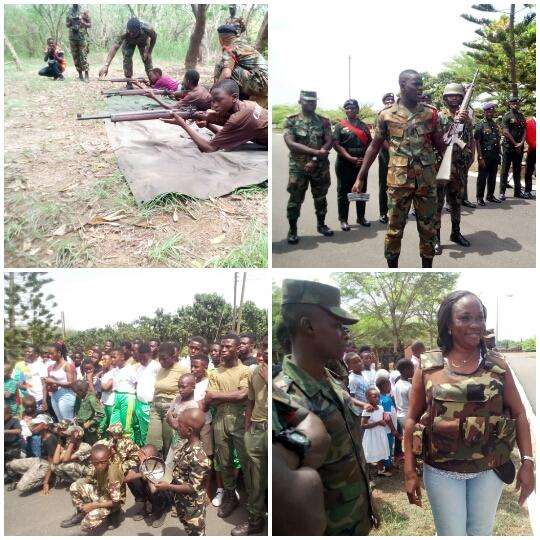 The First Battalion of Infantry (1BN) military base in Michel Camp has held an open day for the general public.
Speaking to the Ghana News Agency, Major Daniel Ampadu, Officer Commamding Rear, 1BN, said the open day was an event incorporaed by the Ghana Armed Forces to promote good relationship between the civilian and the mlitary.
He further noted that, the event gave an opportunity to civilians to view some of the military hardware as they are educated on the duties of the military.
The Major revealed that, though the event was open to the general public, only schools patronized the event.
Major Ampadu again mentioned that, civilians usually saw the military personnel as an unfriendly bully.
"We are more friendly but we take our work serious," he added.
He later asked the public to trust the Military as partner in national development.
Ms Margaret Owusu Ansah, a teacher at the Nkwatia Senior High School at Kwahu in the Eastern Region, said her perception about the military had changed after spending some few hours with them.
"I wanted to join the military but my dady discouraged me," she revealed.
Mrs Owusu Ansah added that she had learnt a lot and have had the opportunity to hold some of the guns used by the military.
The participants were giving the opportunity to interact with the military personnel, some had the opportunity to use the guns and were later feted.
Source: GNA
Latest posts by Classic Ghana
(see all)