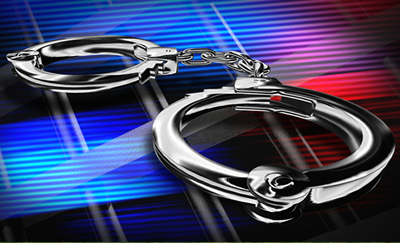 Four suspected armed robbers are in the grips of the law for allegedly robbing two Chinese nationals at Efuanta, a suburb of Tarkwa.
The suspects are Nana Owusu  22, Alex Kojo Fairka, 27, both illegal miners, Kwabena Ali  25, farmer and Gideon Atieka  27, driver.
The Tarkwa District Police Commander, Superintendent of Police Thomas Ababio, confirmed the story to the Ghana News Agency (GNA).
He said on August 2, 2018 around 1230 am, the police patrol team in Tarkwa received a distressed call that armed robbers have  attacked some Chinese lodging at a small scale mining site at Efuanta.
According to him, when the police arrived, two Chinese citizens and a Ghanaian watchman informed them that armed robbers had invaded their site, subjected them to severe torture and made away with their gold dust, three mobile phones, a flat screen television set and a decoder.
Superintendent Ababio said the patrol team informed their counterparts at snap check duty at Tamso junction to assist in apprehending the suspects.
He said about 30 minutes later the suspected robbers arrived in a taxi cab driven by Stephen Nyame with registration number GX 5197-14 and was intercepted by the police at Tamso junction with Atieka, Ali and Owusu on board.
A search conducted on them unveiled the gold dust which was yet to be refined after which the police patrol team was invited to convey them to the Tarkwa police station for questioning.
The three suspects also confirmed to the police that the taxi driver was not an accomplice but they only hired him to transport them to Ahwetieso, a suburb of Tarkwa.
He said that Fairka's name was mentioned by the suspects and he was subsequently arrested by the Tarkwa District Police Command.
On the same day at 3:10 am, the complainants He Jang and Cheng Wen-Hua with bruises all over their bodies reported the matter to the police and identified the suspects as those who robbed them.
According the police they had intensify their search for the leader of the robbery gang and another suspect who is currently at large.
Source: GNA
Latest posts by Classic Ghana
(see all)