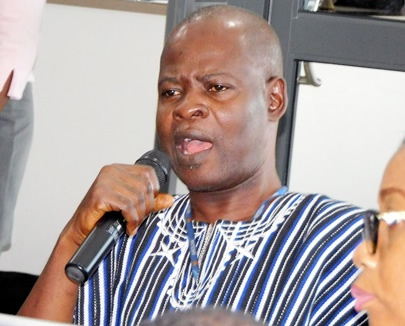 Dr Steve Manteaw, the Chairman of Pubic Interest and Accountability Committee (PIAC), on Thursday disclosed that Ghana has benefited a total sum of $4.009 billion from petroleum revenue in the seven years of petroleum production.
He said out of the total sum of $4.009 billion in 2011 to 2016, the government had spent GH¢790,736,394.73 on roads and highway ancillary projects and GH¢110,656,071.10 was spent on transport infrastructure.
Dr Manteaw disclosed this during a public forum on the management of petroleum revenues since 2011 to 2017 at Buipe in the Central Gonja District of the Northern region.
The forum was to educate the public on how the oil money had been spent in the country in the seven years of petroleum production in Ghana.
He highlighted on the education sector, saying, "The expenditure of GH¢70,992,432.00, was spent on education in the seven years, which included Hostel, classroom blocks, science resource centres, staff and office accommodation, buildings and equipment in tertiary institutions among others".
Dr Manteaw emphasising on agriculture modernisation, stated that research showed that GH¢357,063,439.91 was spent on agriculture sector, but the money was rather spent on infrastructure, which did not help the sector to promote food security in the country.
According to him, the government should not depend on oil revenues as the only source of running Free Senior High School, but should also create other resources that could support the programme as well.
He pointed out that the petroleum revenues have been used to tackle too many national problems at the same time, which had weakened the potential impacts of oil revenues on the socio-economic development of the country which government had to address.
Source: GNA
Latest posts by Classic Ghana
(see all)