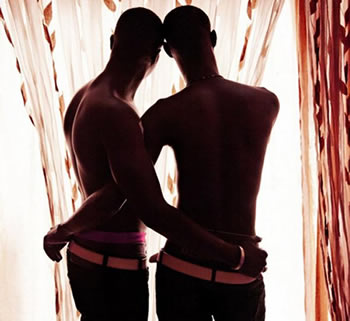 The Executive Director of the National Commission on Culture, Madam Janet Edna Nyame, has urged the Government to stand firm and resist any pressure from the West to legalise gayism in Ghana.
She said homosexuality was alien to the Ghanaian culture, therefore, no amount of political manipulation and coercion should make the nation accept it.
"I don't think Ghanaians should accept homosexuality on the basis of human rights, it is not our custom and I believe none of the political parties that would govern this nation at any point in time would ever accept it," she said.
Madam Nyame, in an interview with the Ghana News Agency in Accra, urged Ghanaians to resist any imposition of gayism on the country from any quarters.
In recent times there have been calls by the country's donor partners to decriminalise homosexuality and lesbianism in Ghana.
In view of that, Ghana's Speaker of Parliament, Right Reverend Professor Aaron Mike Ocquaye, has sounded a caution that he would not preside over a debate on gayism on the floor of Parliament.
Madam Nyame said:"As Ghanaians, we cherish our culture and take pride in it because that's what identifies us as a people and also makes us unique, and so I believe we will not cheapen ourselves to accept gayism.
"We should promote and preserve our culture and be prepared to defend our values at all times".
Ghana is a polygamous state whereby men could marry more than one wife and that should be sufficient, she said.
Commenting on the efforts the Commission was making to inculcate the Ghanaian cultural values in the youth, Madam Nyame said it had formed heritage and tourism clubs in the various senior high schools where students were taught the rich cultural values of the nation.
She added that the Commission used the annual National Festival of Arts and Culture as a platform to showcase the country's culture and inculcate in the people the rich traditions of the nation.
Culture encompasses every aspect of life including clothing, dishes, marriage and language that we express on daily basis and not only about singing and dancing, she noted.
Madam Nyame said the Commission also collaborated with the Ministry of Tourism, Culture and Creative Arts last year to implement the "Wear Ghana, Eat Ghana, Feel Ghana and See Ghana" initiative, which aimed at rebranding the country and showcasing the rich cultural values and heritage sites to the world.
She gave the assurance that the initiative would not be a nine day wonder but would be sustained to entrench the rich customs of the country for generations to come.
Madam Nyame said the country's Cultural Policy would soon be reviewed to meet the contemporary demands of the Ghanaian society.
The National Commission on Culture was established under PNDCL 238 in 1990 to oversee the implementation of activities that reflect the cultural life of the people and promote positive values to ensure a coherent and harmonious society.
Source: GNA
Latest posts by Classic Ghana
(see all)