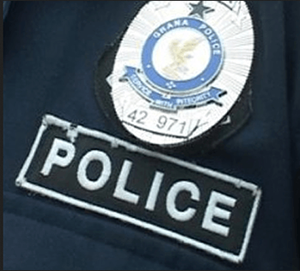 The 2019 Global Corruption Barometer (GCB) has revealed that about 59% of Ghanaians perceive the Ghana Police Service to be the "most corrupt" institution in the country.

The report presents findings of citizens' views of corruption as well as experiences of bribery in Africa.

It said 30% of the respondents think the government is doing a bad job at tackling corruption, while 33% think corruption increased in the previous 12 months.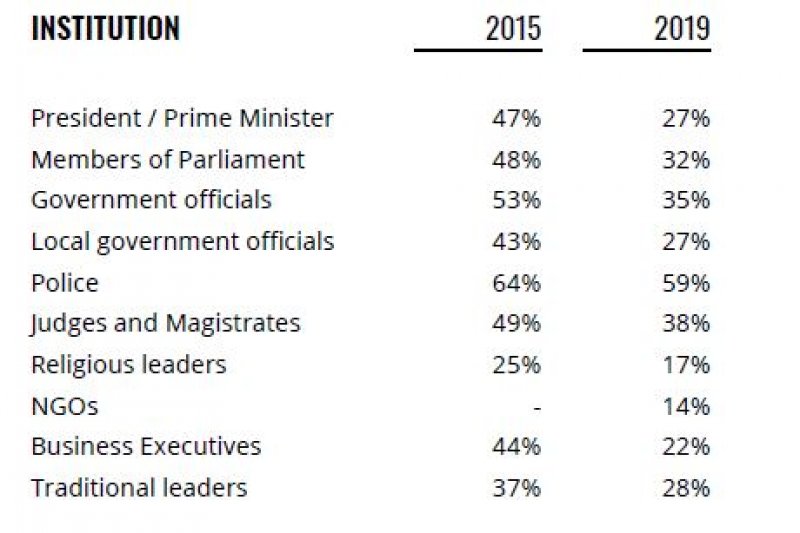 The Global Corruption Barometer (GCB) – Africa, published by Transparency International in partnership with Afrobarometer also pointed out that more than half of all citizens surveyed in 35 African countries think corruption is getting worse in their country and that their government is doing a bad job at tackling corruption.

The GCB found that more than one in four people who accessed public services, such as healthcare and education, paid a bribe in the preceding year. This equates to approximately 130 million citizens in the 35 countries surveyed.

The GCB conducted between September 2016 to September 2018 with over 47, 000 respondents also reveals how corruption is hitting the most vulnerable people the hardest.

For example, the poorest people are twice as likely to pay a bribe as the richest people in Africa. Paying bribes for essential public services means poorer families have less money for basic necessities like food, water and medicine.

Despite this, the GCB raises hope for positive change. More than half of the people in Africa think that citizens can help stop corruption.

More than half (55 per cent) of all citizens think that corruption increased in the previous 12 months. Only 23 per cent think it declined.

The Programmes Manager at the Ghana Integrity Initiative (GII), Mary Awelana Addah, who presented the findings on Thursday, 11 July 2019, said: "In the Ghanaian picture, 59% of the respondents perceived the Ghana Police to be the most corrupt".

In Africa, the police were yet again found to be the most corrupt followed by government officials and MPs, respectively.

The least corrupt groups in Africa are religious leaders.


Source: ClassFMonline.com
Latest posts by Classic Ghana
(see all)