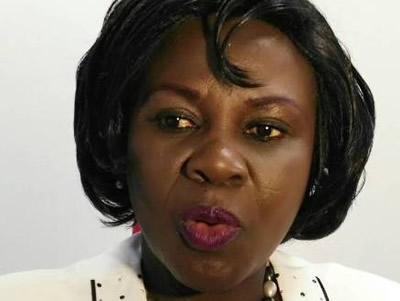 Mrs Cecilia Abena Dapaah, outgoing Minister of Aviation, says Ghana will start processes to develop an Aviation Masterplan to better position the industry for investment.
She said the development of the Aviation Masterplan had become necessary in order for Ghana to be able to attract investors.
Speaking at the Ministry's turn at the Meet the Press session, held at the Ministry of Information on Monday, Mrs. Dapaah said a new and updated aviation-sector master plan was necessary due to Ghana's position in the sector, and also to help it compete for investment.
She said that all countries had been tasked to update and submit their master plans to be considered by the African Development Bank and the Kuwait Fund, among other prospective investors, "So that is being done," she said.
The move to use the plan to attract investors is significant given the out-going Minister's admission that inadequate funding was one of the major challenges in the sector. She said the challenge was key, considering the high cost of financing for aviation infrastructure.
Mrs Dapaah, said the Ministry had undertaken various initiatives geared towards enhancing the sector; with some successes.
Key among these is the Ministry's collaboration with the Ministry of Finance, to abolish the 17.5 percent Value Added Tax (VAT) on domestic air fares in April 2017, in a bid to make domestic air travel more affordable to the public.
The policy, she said, was reflected in the reduction of domestic airfares, through the ministry's intervention.
"The policy also had an effect on domestic passenger numbers. For instance, domestic passenger throughput increased from 302,270 as at September 2016 to 373,429 in the same month of 2017, representing a 23.5% increase."
The Ministry had also initialled Bilateral Air Services Agreements (BASAs) with Qatar, United Arab Emirates and Rwanda, following Cabinet's approval for the signing of BASAs with contracting states.
BASAs allow for commercial air transport services between the two contracting countries. Ghana has also re-negotiated existing BASAs, such as the one with Nigeria, which allowed Africa World Airlines to commence daily flights to Abuja. It also commenced flights to Monrovia and Freetown, based on existing BASAs.
Mrs Dapaah, also noted that the Ministry, following the adoption of the Single African Air Transport Market (SAATM), to which Ghana is a signatory, had signed the Memorandum of Implementation for the harmonisation of Air Services Agreements.
Source: GNA
Latest posts by Classic Ghana
(see all)