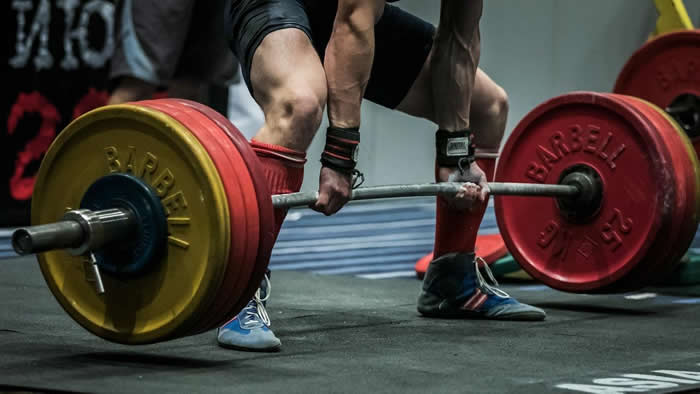 The National Weightlifting Team, Black Cranes picked three medals at the just ended 2019 Africa Seniors Weightlifting Championship in Cairo, Egypt.
Athletes Winnifred Ntumi and Christian Amoah made the country proud to boost Ghana's chances for a slot to the 2020 Tokyo Olympic Games.
Ntumi competed in the Women's 49kg bodyweight category and mounted the podium to receive her medal, after lifting 57kg in snatch and 67kg in clean and jerk to make a total of 124kg on Thursday.
The 16-year old said her next target was the 2019 Africa Games which is scheduled to be staged at Rabat, Morocco in August, adding that she would use the experience gained to perform better at the Rabat meet.
2016 Rio Olympian, Christian Amoah on the other hand lifted 148kg for snatch, 172kg for clean and jerk to make a total of 320kg but was awarded for snatch and total.
Amoah won two bronze medals in the Men's 89kg bodyweight category. He was awarded in Snatch and Total at the end of his competition.  He did 148kg for snatch, 172kg for Clean and Jerk and 320kg for his total.
Amoah, competing to represent Ghana in the next Olympic Games thanked Ghanaians and the government for their support during their participation in the competition.
He however added that there are about five more competitions to attend before qualifying for the Olympic Games and therefore called on government and other stakeholders to support the team.
Ghana was represented by six athletes, which includes Sandra Mensimah Owusu who placed fifth out of 10 athletes in the Women's 59kg bodyweight category. She did 66kg for snatch, 80kg for clean and jerk to make a total of 126kg.
David Akwei also finished seventh out of nine athletes in the Men's 67kg after doing 104kg for snatch, 130kg for clean and jerk and 234kg for total while Jeremiah Teng-Gbul Benye also finished eighth out of 11 athletes in the Men's 81kg after snatching 119kg, 140kg for clean and jerk and 259 for total.
Christopher Forrester Osei on the other hand finished fourth out of eight athletes in the Men's 96kg. He did 151kg for snatch, 180kg for clean and jerk to make a total of 331kg.
The national team is expected to arrive in the country from Cairo on Tuesday.
Source: GNA
Latest posts by Classic Ghana
(see all)