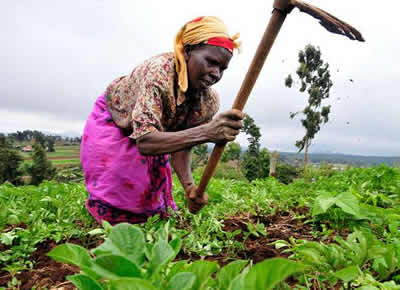 Dr Owusu Afriyie Akoto, Minister of Food and Agriculture, has re-affirmed the resolve of government to change the face of agriculture in the country.
He said increased investment in the sector would not only help boost agricultural production to ensure food security, but would also increase incomes of farmers, mostly women for the improvement of their living conditions.
Speaking at the 2018 national convention of Aglow International-Ghana, in Kumasi, Dr Afriyie, said women stood to gain from the development of the agricultural sector.
This year's convention was under the theme "Thy exceeding great reward".
Dr Afriyie pointed out that government's agricultural policy, which was anchored on the Planting for Food and Jobs, (PFJ), was unprecedented in the country's history.
The government was committed to provide all the needed resources to ensure that agriculture played its leading role in the development of the country.
Dr Afriyie asked the women to continue to pray for the government to succeed in its developmental agenda.
Madam Elizabeth Agyeman, Deputy Ashanti Regional Minister, praised Aglow International-Ghana, for its continuous intercessory prayers which had ensured peace and stability in the country.
She expressed worry about the continued decline in moral values among the youth and urged the women to serve as role models and entice the youth to re-channel their energies into the work of Christ.
Madam Agyeman also urged the women to support government initiatives, aimed at improving the living conditions of the people.
Mrs Dorothy Danso, National President of Aglow, urged Ghanaians to change their attitudes, be determined to serve God and allow the power of God to transform their lives to be better citizens.
She said Aglow International-Ghana, has established a vocational school complex to help train the under- privileged to acquire skills to improve their standard of living.
Mrs Danso said the Ministry would continue to raise men and women, who would pray and make sure they had spiritual understanding through prayer, and divinely seek God's guidance for the nation.
Source: GNA
Latest posts by Classic Ghana
(see all)