Madam Cecilia Abena Dapaah, the Minister of Sanitation and Water Resources, Tuesday, said Ghana was committed to the development and management of water resources for accelerated socio-economic development.
This she said, was being pursued without compromising the livelihoods and health of the people as well as the ecosystem.
She gave the assurance in a speech read on her behalf, at the German-Ghanaian Congress on Water Management, in Accra.
The event brought together German-Ghanaian Companies and public institutions to work towards attracting investments in water management.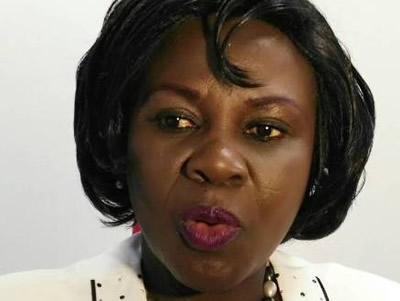 Madam Dapaah explained that, the President's first significant step to improve governance, was the creation of the Ministry of Sanitation and Water Resources in 2017, to give a clear focus to water, sanitation and hygiene.
The Minister said, it was also in line with the Sustainable Development Goal six; which was to ensure the availability and sustainability management of water and sanitation for all by 2030 and above all.
Additionally, it was in tandem with the Global Water Vision of seeking to promote the inclusive sustainable development of water to support humans, maintain the functions of the ecosystems and ensure economic development.
She stated that Ghana was endowed with water resources – both surface and underground – and these were sufficient to support users if properly developed.
However, she pointed out that only 13 per cent of water was utilised because the water ecosystem was not in a healthy state.
Thus, the Government was looking for better ways to provide access to safe water and sanitation services to all Ghanaians.
She said, using innovation, among whom were reuse and recycling to enhance the existing water infrastructure, developing additional water supplies for diverse use by investing in new sources, improving water quality and environmental protections as well as improving the knowledge base and management capacities were the government's water agenda and strategic policies.
She said, the Government was also aiming at introducing platforms for strengthening and expanding multilateral water dialogue with the focus on drawing in the required businesses and investments, hence, the need to cooperate with Germany.
Ingineer Isaac Apenyo, Officer in charge, of Development and Investment of the Ghana Water Company Limited (GWCL), said GWCL would expand its production capacity of water supply systems to meet the 2025 target of Sustainable Development Goal six, stating that it would be possible with such partnerships as between Ghana and Germany.
About 10 German Companies were featured at the Congress and they took turns in demonstrating the various technologies, which would be used to preserve, purify, store, among others, to ensure water sustainability and provision for all.
Source: GNA
Latest posts by Classic Ghana
(see all)