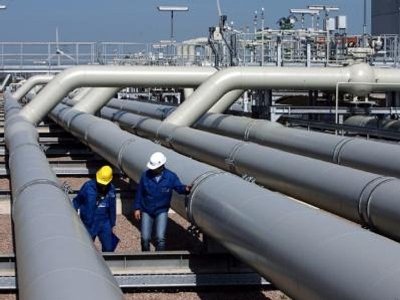 Mr John Peter Amewu, the Energy Minister, on Tuesday, assured domestic and commercial power consumers that, government would provide the requisite infrastructure and conducive business environment for Independent Power Producers (IPPs) to meet their power generation capacity.
He said energy was an important component in every country's industrialisation drive and gave the assurance that the government would provide reliable and affordable natural gas supply for generation of electricity.
He said government was aware of the frequent gas interruption from Nigeria, which affected the IPPs' daily power generation, saying;'' Government has, therefore, decided to make gas available as one of the cheapest sources of fuel for power generation''.
Currently, Sunon Asogli Power Plant receives averagely between 58 and 60 million standard cubic feet of gas/per day (scfd) from Nigeria, which is far below its daily requirement of 120 million scfd, which makes the plant to perform below its maximum generation capacity.
Mr Amewu gave the assurance when he led a delegation from the Energy Ministry to visit some Independent Power Producers in the Tema power enclave on Tuesday, to familiarise himself with their work and challenges.
The Minister visited the Sunon Asogli Power Plant Station, Cenpower Generation Power Plant, West African Gas Pipeline Gas Interconnection Facility and Offices of the West African Gas Pipeline Company.
He was accompanied by Mr William Owuraku Aidoo, a Deputy Minister of Energy in charge of Power, Dr Benjamin Asante, Chief Executive Officer of the Ghana National Gas Company and some engineers and technocrats from the Ministry.
Mr Amewu said it was government's priority to ensure regular and reliable supply of electricity at all times and promised to work collaboratively with the power producers to meet their targets.
He said a team had been formed to ensure re-direction or reverse flow of natural gas from the ENI Oilfield in the Western Region to the Tema power enclave so that there would be sufficient gas for power generation.
''This will bring in about 70 to 80 million standard cubic feet of gas/per day from Takoradi to Tema and I think it's going to help most of the power plants, and I ask for your collaboration so that this thing is done promptly.
''Government's role is to make sure that we create the infrastructure and business environment friendly for people of your nature to invest in Ghana.
''For any developing country like Ghana to achieve its target and make the people comfortable, energy is key because when you talk about industrialisation, education and social lives of the people, energy is very key,'' Mr Amewu emphasised.
The Energy Minister said there was between 170 and 175 million scfd surplus of natural gas from the ENI Oilfield and assured that, in the next three to four months, the gas would be made available.
Mr Amewu said the Karpower Plants, which is currently located in Tema would be relocated to Takoradi so that they would be fed on natural gas and to reduce the cost involved in buying light crude oil for power generation.
Mr Li Xiaohai, the Chairman of Sunon Asogli Power Ghana Limited, earlier briefed the Energy Minister about the power plant and took him and his entourage round the facility.
The 560-megawatt power plant is privately owned by Sunon Asogli Power Ghana Limited, a company which Shenzhan Energy Group Limited owned 60 per cent shares, while China Africa Development Fund has 40 per cent stake.
Source: GNA
Latest posts by Classic Ghana
(see all)