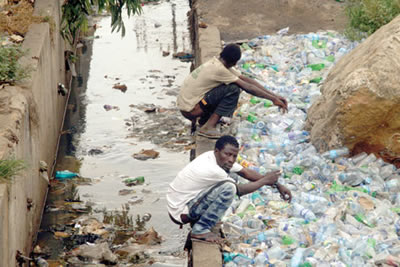 Thirteen communities in the Gushegu Municipality of the Northern Region at the end of 2017 were declared Open Defecation (OD) free.
Early this year, 17 more communities in the Municipality had also received the OD free status, by the Regional Interagency Coordinating Committee on Sanitation (RICCS).
Mr Felix Apeti, Gushegu Cluster Manager of World Vision Ghana (WVG) speaking to journalists during field visits to the area explained that being declared OD free meant that households in these communities had shunned OD by building latrines in their homes.
He explained that WVG together with its partners in the Gushegu had planned to work assiduously by putting in all efforts to ensure that more communities to complement government's efforts to attained OD free status.
Mr Apeti, noted that WVG together with its partners introduced the Community-Led Total Sanitation (CLTS) approach, that engaged communities to recognise areas where OD occured and taking their own actions to become totally free of OD.
He explained that with the CLTS approach, a community was made to lead in behavioural change through mapping out of defecating routes and engaged in a walk of shame, during which the reality and consequences of their OD behaviour were brought to light.
"After this, members of the community were educated on the importance of observing proper sanitation practices and assisted technically to build their own latrines with inexpensive materials, so they desist from defecating openly," he said.
He stated that the interventions in the water, sanitation and hygiene had reduced the prevalence rate of infectious diseases in Gushegu and the OD affected the health and survival of children under-five diarrhoea among children in the Gushegu Municipality.
Mr. Musah Issah, Municipal Chief Executive of Gushegu speaking in an interview confirmed that the Municipality placed fourth in the OD district table.
"A year before we were occupying the 15th position. Together with other stakeholders we are becoming one of the best districts in the country," he said.
There is a law the assembly was enforcing that mandated that all persons without toilet in their site plans should not be given the permit.
Regarding already built houses, he said the law would compelled them to build a toilet and failure to do that attracted prosecution.
The 2017 Ghana Health Service Annual Report indicates that under-five diarrhoea among children in the Gushegu Municipality had reduced from 70.96 per cent in 2008 to 6.96 per cent in 2017.
Source: GNA
Latest posts by Classic Ghana
(see all)