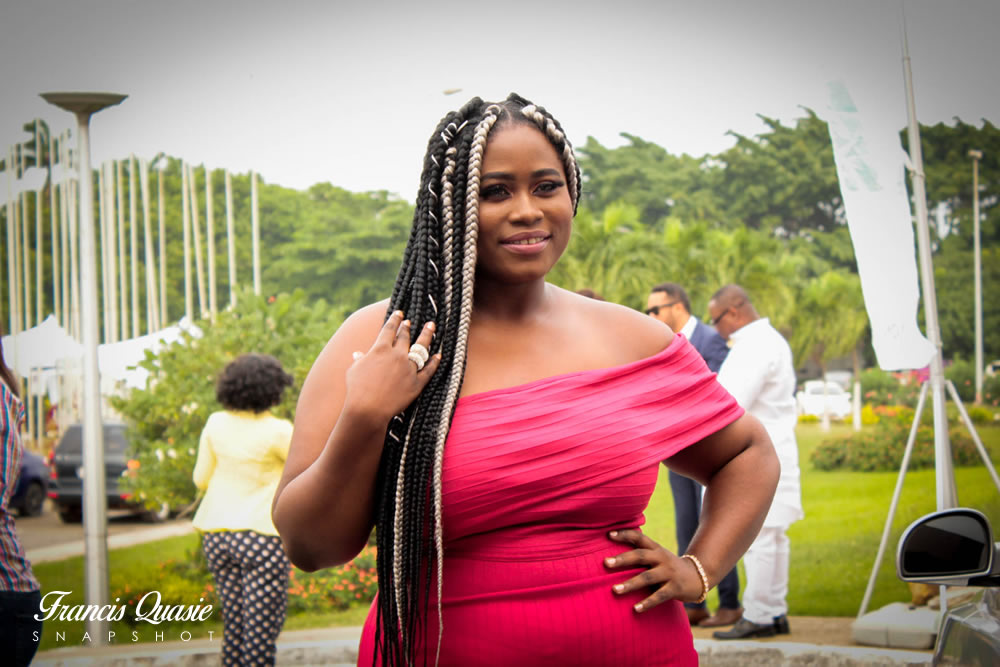 Popular actress Lydia Forson is challenging the church to hold the government accountable for poor leadership other than resorting to prayers and fasting.
In a series of tweets yesterday, November 8 to perhaps express her disappointment with a circular by the Church of Pentecost to hold three days fasting and prayers for the Ghanaian economy, the Borga actress said the church must not use their position to advance itself and agenda.
"Imagine the church actually took a position to HOLD government accountable beyond prayers[sic]. Imagine the church used its power/influence to get our government to do right by its people. Instead, the church (most) use their position to only advance itself and agenda[sic]. Shame.
"I would have respected the church's position a lot more if they kept the same energy [with the LGBTQ+]. But I've reiterated many times that a lot of religious bodies are NOT for the people, many unfortunately just use religion to advance their own agenda.
"Imagine Rev. Martin Luther King Jr. asking black people to fast and pray for 3 days to end discrimination and not speaking against the injustices people of colour were facing. Prayers, yes, but action too," Lydia Forson tweeted.
Background
The Church of Pentecost issued a circular last Friday, November 4 to announce a three day fasting and prayers for the nation.
However, the directive has since courted a lot of public reaction, especially on social media. While others are criticising the church for declaring the fasting and prayers for the nation, others have hailed the church for that move since the current economic situation needed divine intervention.
This shows that Lydia Forson's position is not in isolation with the opinions of a number of people who have shared similar sentiments on the matter.
But in an earlier interview with Graphic Oniline yesterday, the General Secretary of the Church of Pentecost, Apostle Alexander Nana Yaw Kumi-Larbi, defended the decision by the church.
He said the church saw nothing wrong with that as its responsibility and that of all Christians to pray for their nation and their leaders.
"It is Biblical and, therefore, there is nothing wrong for one to pray and fast for their nation in such crisis situation," he is quoted to have said.
Recall
The Executive Council of the Church of Pentecost declared a three-day (all-day) fasting and prayers to intercede for the nation.
A circular signed by the Chairman of the council, Apostle Eric Nyamekye, said that was because the economic challenges that the country had been going through for some time now threatened the peace and security of the nation.
"The church in times like this has a divine responsibility to intercede for the nation, as admonished in Jeremiah 29:7 and 1 Timothy 2:1-2," part of the circular mentioned.
The fasting period which begins tomorrow, November 10 and ends on Sunday, November 13, 2022, is on the theme text: "Ezra 8:23."
Source: Graphic Showbiz
Latest posts by Classic Ghana
(see all)