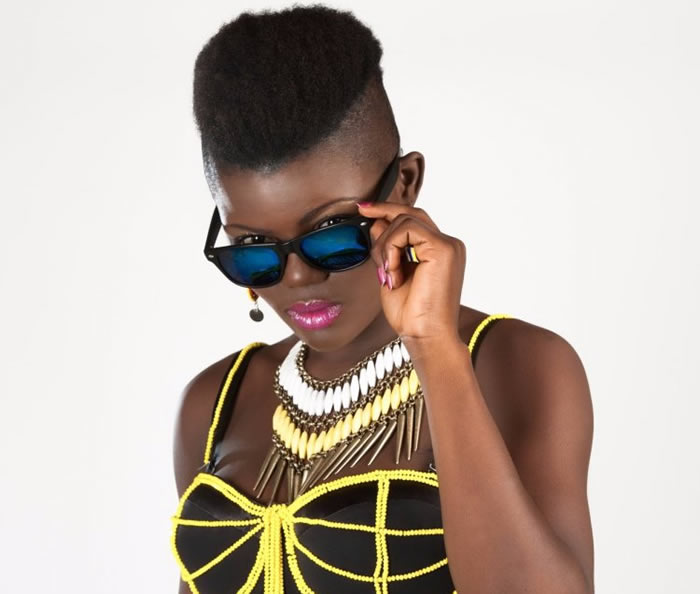 In another sign of Wiyaala's growing global influence, the South China Morning Post, published in Hong Kong, has cited the Ghanaian singer as a role model for Chinese women to follow.
Luisa Tam, senior editor at the Post, wrote "Like Wiyaala, we must look deep inside ourselves and find out what makes us special, and then own it and wear it proudly. That's individuality, and it's cool to be one of a kind."
The writer was commenting on women around the world who are shaking up society's traditional view of female beauty whilst singling out South Korea, where an increasing number of women are joining the #EscapeTheCorset movement, the latest in a series of feminist initiatives in the country since the #MeToo campaign.
She explains: "The movement aims to detox society of the many harmful ideals of what it means to be feminine, and beautiful. It encourages women to escape the corset of traditional beauty standards, and instead come to accept and be proud of who they are."
In fulsome praise of Wiyaala's tenacity and influence, Luisa added; "Ghanaian pop star Noella Wiyaala, the self-proclaimed "Lioness of Africa", was rejected three times by a television talent show. The reason? The executives said she wasn't "feminine" enough for their show.
In spite of this, she has repeatedly refused to conform to their traditional idea of what makes a woman beautiful. Rather than turn herself into another Beyoncé or Rihanna, she has kept her short hair and muscular body. Wiyaala said she "didn't care" about what the executives thought, and preferred to be herself, and wear her short hair because she "feels cool".
On her fourth attempt, she won in the show and is proud to be singing in her native Sissala language, and has spring boarded it into prominence, and on to the world stage.
Source: citinewsroom.com
Latest posts by Classic Ghana
(see all)