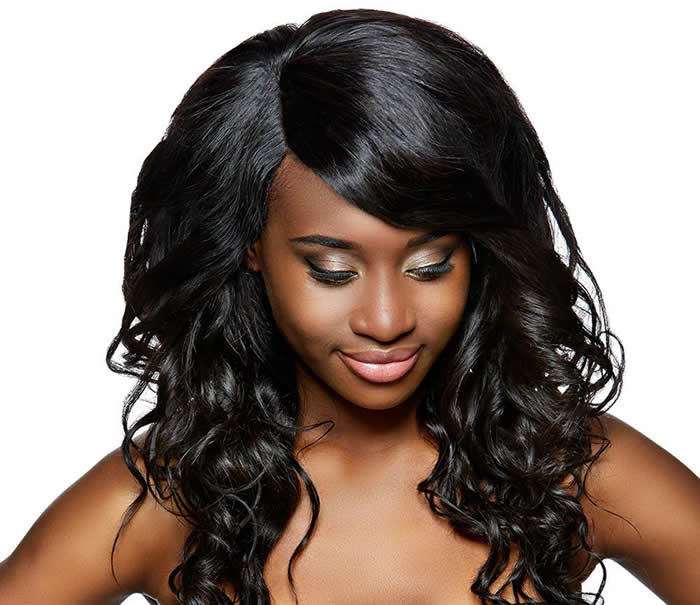 Colored hair may be striking but it's not for everyone. There are still those who prefer to keep their hair dark and naturally beautiful. Still, your dark hair shouldn't stop you from experimenting with different hairstyles.
Here are ways to make your crowning glory look interesting and appealing even without coloring it:
New Look With New Bangs
Getting bangs is perhaps one of the most subtle yet tasteful ways to give your hairstyle a makeover. If you haven't been seen with bangs yet, this could be the perfect time to try and get some. People will immediately notice your new hairstyle and you won't even need to do anything else; your bangs will do the talking for you.
You can ask your stylist to maybe try out a fringe first if you're not comfortable with full bangs. With a fringe, you can have some locks or strands of hair to cover your forehead partially or just on one side of your face. The length is typically just above the eyebrows. But this still varies depending on how long or short you want the bangs to be.
Your favorite Brisbane hair salon or wherever you're located should know exactly what to do as long as you tell them the style that you're trying to achieve beforehand. They may also give you some recommendations that they think would suit your face shape and features.
Layers Are A Game Changer
Even if dark hair is already beautiful just the way it is, it could appear boring over time, especially if you've been so used to keeping it straight and in the same length as always. Why not add textures and depth to your locks by getting a layered cut? Your flat hair can instantly be enhanced with volume, body, and movement should you decide to give it a layered look.
When done properly and stylishly, layers can complement any face shape. Your hair could get a fuller appearance even without blow-drying or styling it after a shower. Best of all, it allows for a more manageable and easier to maintain hairstyle. Just be mindful of split ends that tend to occur when layers are already growing back. Make sure you visit your salon regularly to have your ends trimmed.
Get A Bob
Bobs have been quite popular lately, especially after more and more celebrities are joining the bandwagon. Who wouldn't want to try a bob, anyway? It's easy to maintain and could also help you save costs on hair products, like shampoo and conditioner. Getting a short bob can be an easy yet trendy way to give your hair an edgy touch without coloring it.
Source: Fashion Ghana
Latest posts by Classic Ghana
(see all)