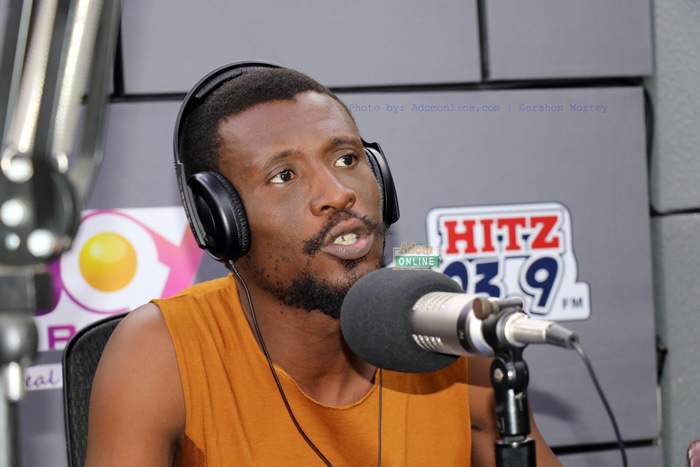 BRAGGING is part of the rap game so it is not surprising when rappers do that but the latest claim by Hiplife artiste, Okomfo Kwadee might be hotly contested. According to the Ye Ko Mmaa P3 artiste, he is more popular than Shatta Wale, Stonebwoy and Sarkodie.
In an interview with Showbiz last Wednesday, February 20, Kwadee said Sarkodie, Shatta Wale and Stonebwoy, who are currently the biggest artistes in Ghana with several international awards to their name, cannot be compared to him when it comes to popularity.
"None of the artistes I mentioned above have gotten to where I am. I was a nominee for Channel O Awards (2003) and KORA Music Awards (2005) but I didn't even go for the events.
"Everyone in Ghana knows Kwadee because of the music I did. I cut across both the old and the new, chiefs and prominent people listen to my songs.
"Sarkodie winning a BET does not mean he is popular than me. When we do polls between myself and the A-list artistes we have now I still stand tall," he said.
Away from his popularity claim, Kwadee said although Dancehall music has gained attention in Ghana, the genre has no message.
"Are we proud as Ghanaians to be copying a genre like Dancehall music which has no message? We have so many issues in the country we can address with our music but a genre like Dancehall will never tackle such issues," he told Showbiz.
Kwadee said the foreign influence in our music is becoming too much and it is time to go back to our roots.
"Let's get the African rhythm in our songs. Let's tell our stories in our music as I did with my songs. We have great talents in Ghana but it's sad we are copying from the foreign world," he said.
Asked to name his five top rappers, Kwadee said he does not have any at the moment because he has been absent from the music scene for a while.
Known for songs like Ofie Nipa, Yeko Mmaa Pe, Abrantie, Wo Taataa Me, Obiara Ba Nnye, Ahwedee Abena, Meba Mo Nkyen, Obaa No, Boys Boys and Woo Kye, Kwadee is making a return to the music scene again with two new songs, Gye W'ani and Fa Wo Nsa Gu Wo Ti.
Source: Graphic Showbiz
Latest posts by Classic Ghana
(see all)