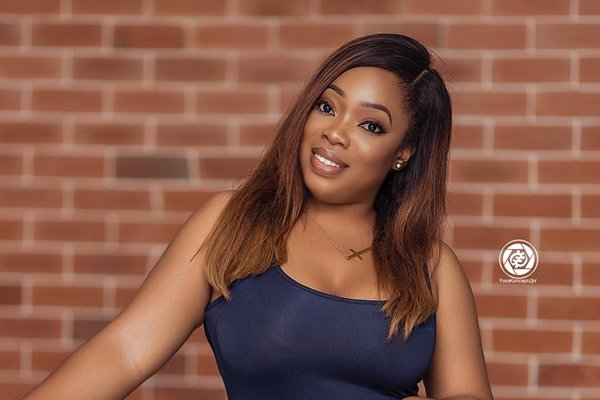 Ghanaian model, Moesha Boduong has said in a recent interview that she is preparing to get married.
Even though she has always professed her love for married men, she says her husband-to-be is not married.
Moesha also disclosed that the man who she describes as "a good person" is not Ghanaian.
"He is a good person and I thank God that he brought him my way, he is sweet, he's God-fearing. I love children and he loves children too. He does all the good things for me," she told SVTV.
Asked if the man has plans of marrying her any time soon, she answered in the affirmative.
Even though she didn't state when exactly they would be getting married, she said also stated that preparations are underway.
"It's coming soon," she noted.
Moesha Boduong who has always expressed her fondness of 'Sugar Daddies' had earlier recounted the story of how her first boyfriend who was not rich, cheated on her.
"My first boyfriend was a man without cash and we were struggling together but he cheated on me severally and got my heart broken. After such experience, I vowed never to date a broke guy," she had stated.
Few months ago, she was severely criticised for telling CNN's Christiane Amanpuor during a discussion on how "being a mistress is a financial decision," that like many Ghanaian women, she dates a married man for her livelihood.
She explained that the reason these women date men with mistresses is because the economy in Ghana is hard.
"In Ghana our economy is such a way that you need someone to take care of you. You can't make enough money as a woman here. Because even when you want to get an apartment, in Ghana they take two years' advance and I just started working where will get money to pay?," she said.
Moesha, also an actress, has starred in movies such as 'Amakye and Dede,' 'Grey Down,' 'Yvonne's Tears,' 'Hostage' and 'Die with Me.'
Source: Citinewsroom.com
Latest posts by Classic Ghana
(see all)