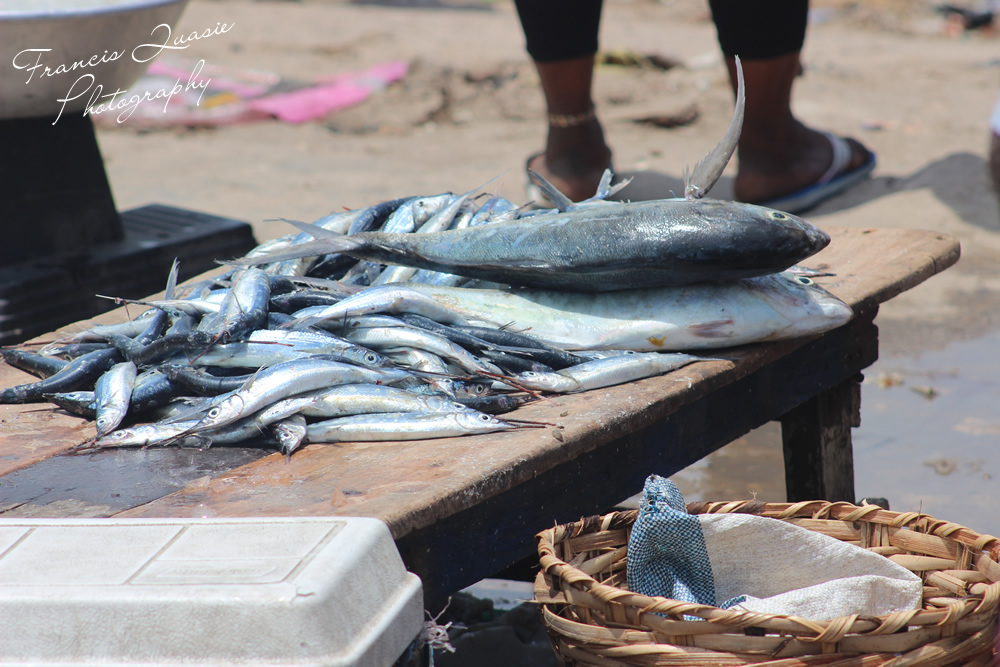 The Ministry of Fisheries and Aquaculture Development has been tasked to implement the closed season of fishing as contained in the National Fisheries Management Plan in order to curb the threat of overfishing
"The closed season in collaboration with other management practices, will result in the increased landings by 90,000 metric tons by 2030," Mr James Lykos, Acting Director, Economic Growth office, USAID, Ghana has said.
Mr Lykos was speaking at the Launch of the a new training centre of the Development Action Association (DAA), a Non-Governmental organisation at Kokrobite in the Ga South Municipality of the Greater Accra Region.
The Association now serves as a model for local organisation leadership roles in community-based marine and coastal resource management.
The centre housed in a multimillion one storey edifice has conference room, library, changing rooms, washing, storage and processing rooms and was funded by UNSAID/Ghana Sustainable Fisheries Management project (SFMP) Ministry of Fisheries and Aquaculture Development (MOFAD) and Costal Resource Centre.
The DAA Training centre would provide support to national and regional effort at improving hygienic fish processing and reduce post-harvest losses in the small-scale fish processing sector and is estimated that there are more than 35,000 small scale fisher processors in Ghana, women mostly women owned and operated.
According to Mr Lykos, the closed season would also go a long way to secure the livelihood of over two-million people in the fishing sector and noted that a closed season by the Oyester Pickers Association had led to larger growth of oysters and the members of the association had been able to sell their wares at high prices.
Mr Lykos noted that Ghana's fishing industry was challenged by a number of issues including; over fishing, unsafe fish handling practices, declining fishing stock, polluted marine waters.
According to him all those issues were threatening Ghana's economic and social well-being because many people depended on the fishing sector for work, nutrition and food security and was elated at the introduction of new smoking oven named "Ahotor" and new certification scheme for hygienic fishing processing created by various stake holders to scale up fish processing.
Mrs Elizabeth Naa Afoley Quaye, Minister of MOFAD, noted that the DAA Centre would train over 300 fish processors each year as well as serve as a centre for delivering accredited proficiency courses.
She was elated that through support of DAA, Densu Oyster Pickers Association was able to manage their resources by declaring, implementing and monitoring a five month closed season in oyster growing areas that boosted oyster sizes and prices.
"It is clear that DAA will be a major contributor to improving livelihood, health and food security for men and women for the years to come."
Professor J.P Walsh, Director of Coastal Resources Centre, University of Rhode Island, urged the community to make fish available for the centre through sustainable fishing activities.
Naa Dede Agbey, Deputy SNV Ghana Country Director, appealed to government to provide a budgetary allocation to sustain the centre and boost fisheries value chain.
Nii Adotey Aquaye, Chief Fisherman of Kokrobite appealed to government to provide the community with a Cold Store as part of the One District One factory programme and called on the youth especially girls in the area to come to the centre and acquire skills in order to earn a living.
Source: GNA
Latest posts by Classic Ghana
(see all)