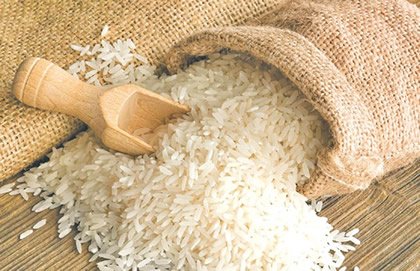 Rice farmers in the Ho Municipality and the Adaklu District are to benefit from a support programme by Wienco Ghana Limited, an agricultural commodity trading company, towards sustainable farm practices.
Mr. Patrick Avumegah, Executive Director for Small Action for Enterprise (SAFE) Ghana, at a rice farmers Association meeting in Ho, said the "2scale" initiative would help develop quality rice seeds and improve quality rice production and processing in the Region.
He said applying improved methodologies in rice cultivation had been a major challenge to farmers in Region and that the initiative would help train farmers to adopt new technologies.
Mr. Avumegah said the Region was a leading producer of rice, but post-harvest losses negatively affected its harvest and urged farmers to adopt new farming methods.
He called on the various assemblies to help secure government support for farmers, especially in the area of engineered fields and machinery.
The "2scale project", supported by the GIZ would help link rice farmers to buyers, technical support providers, banks and other partners, and also access profitable markets for their produce.
Mr. Eugene Zori, Extension Supervisor of Wienco's Copper Connect, the Company's rice support unit, entreated farmers to produce quality paddies to help meet market demand, and added that his outfit would promptly lift the harvests for processing to curb post-harvest losses.
Mr Nelson Akorli, Ho Municipal Chief Executive, said the Assembly would be establishing an industrial bio-gas digester to produce energy, and charged farmers to produce enough farm and animal waste to feed the plant.
He said Government's 'One District One Warehouse' initiative was currently underway and would provide a ready market for farm produce.
The meeting attracted about 100 rice farmers who called for the establishment of a secretariat for rice farmers in the Region and also appealed to Government to provide engineered fields and improve seeds to augment production.
Source: GNA
Latest posts by Classic Ghana
(see all)