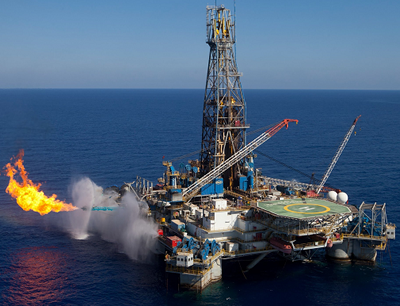 Scottish investors have been expressing growing interest in Ghana's oil and gas industry, citing the West African country's political stability and business-friendly environment.
Mr. Andrew Monaghan, African Regional Manager, Scottish Development International (SDI) – the international arm of Scotland's enterprise agencies, said "we are ready to do business in Ghana, share out expertise, and also help build local capacity in the industry".
About 100 indigenous Ghanaian companies in the oil and gas supply chain are currently on a trade mission to Aberdeen, Scotland, exploring opportunities for strategic partnerships.
This was organized by the Petroleum Commission together with the United Kingdom-Ghana Chamber of Commerce (UK-GCC) and SDI.
Mr Stephen Sekyere-Abankwa, Board Chairman of the Petroleum Commission, and Dr Mohammed Amin Adam, Deputy Minister of Energy, are leading the trade mission.
Mr. Monaghan said many businesses in Scotland were excited about establishing in Ghana because of its favourable business environment, good banking system and vibrant democracy.
He said this could bring tremendous benefits to the Ghanaian economy.
There were enormous opportunities along the oil supply chain that they could help the Ghanaian operators to fully exploit.
Scotland abounded in experts, he said, who were ready to share with Ghana their expertise, and "as a true global hub for oil and gas, Scotland wants to nurture Ghana as it also aspires to become the oil and gas hub within the West African sub-region".
Mrs. Laura Elolo Atsyor, Chief Executive Officer, Gulfshield Offshore Services Limited, told the Ghana News Agency (GNA), that it was a great opportunity for Ghanaian operators in the upstream industry.
"As the upstream sector develops in Ghana, we need strong, vibrant and credible indigenous companies to play active role in an untapped field."
She added that "the ground is fertile for further networking and deep mining".
She underlined her company's eagerness to forming partnerships with Scottish businesses in the areas of marine transportation, accommodation, support services to exploration and production, oil field service and offshore construction companies.
Gulfshield undertakes control systems upgrade, integrated control systems, functional safety integrity assessment improvement, fire and gas detection and alarming systems.
Mrs Atsyor said although they had built strategic alliance with established oil trading and bulk distribution companies in Ghana and across the world, Scotland offered new opportunities.
She applauded the Petroleum Commission for the initiative and said it was a good start and a huge platform to promote and steadily grow local businesses – aid them to build the capacity to operate fully in the oil and gas industry.
In June 2017, Scottish businesses made a similar visit to Ghana to assess the local market conditions and the potential to forge partnerships.
Meanwhile, Mr. Egbert Faibille, Chief Executive Officer (CEO) of the Commission, had assured Scottish investors of Ghana's stable political environment and said that made it a major destination of choice in the upstream petroleum industry in Africa.
The stable political and democratic environment combined with robust regulatory framework should encourage investors into its upstream space with its rich hydrocarbon potentials.
"We are a new player in the upstream petroleum industry but we stand out."
Source: GNA
Latest posts by Classic Ghana
(see all)