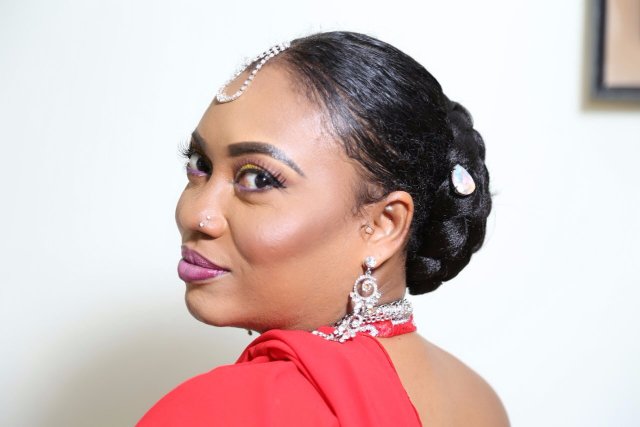 Pascaline Edwards has attributed her recent absence in movies to producers in the industry sidelining her.
According to the actress, many of the producers have failed to pay her over the years, hence she developed an aggressive method to get her money – something she says they dislike.
"People still owe me monies from 2000…When you challenge them they don't like it so they don't use you again…they've blacklisted me but I am happy with it," she told JoyNews' Doreen Avio.
Pascaline Edwards said that during her back and forth with producers, new actors at the time did not support her to claim her money.
Some thought she was making noise because they felt her time in the limelight was over, she stated.
"Now you're (the actors) singing my song, but me I won't brush you off. I will support you so that even if I don't get my money we will correct it so that they don't owe us again or take us for granted again," Pascaline Edwards added.
The 2002 Best Female Actress disclosed that she lost hope in the Ghana Actors Guild to help solve the conflict between them and producers.
According to her, she joined the guild in her 20s but is yet to see the association do something for her.
Pascaline Edwards said that unlike the actors guild, the Film Producers Association of Ghana is a close-knit society that supports their members regardless.
"You see they are a solid team. They produce the money, the script and everything then use us but we can also show them that without us, they can't work," she stated.
The 'A Stab in the Dark' actress added that "I don't have confidence in the guild (but) if now the guild will get up and stand for us we will make it."
Source: Myjoyonline.com
Latest posts by Classic Ghana
(see all)