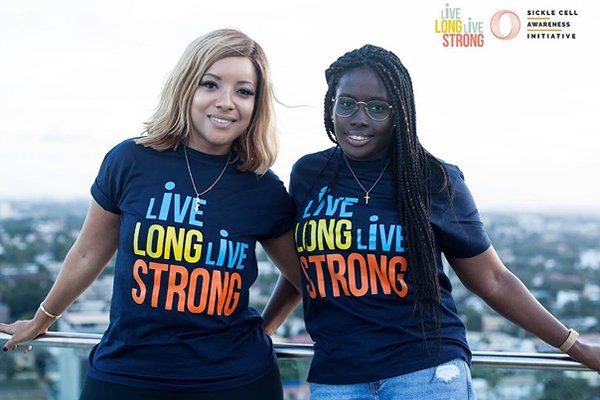 Ghanaian actress Joselyn Dumas is embarking on an initiative to create awareness for sickle cell.
In the wake of this, she has, through the Sickle Cell Awareness Initiative (SCAI) planned a health walk on October 27, 2018 to create awareness for the disease.
The walk, which is the brainchild of SCAI, seeks to improve the health and well-being of persons living with sickle cell disease through education and advocacy.
SCAI aims to significantly curb the mortality rate of sickle cell disease by developing an ongoing public education campaign that informs the public about the intricacies of the disease.
It will also seek to help in subsidising consultations and treatment for persons living with sickle cell and providing varying types of support to patients and families.
According to organisers, SCAI's outreach programmes will target all 10 regions of Ghana, especially the rural, often neglected areas. SCAI said it will conduct screenings for sickle cell and educate communities on treatment and management.
"We will bring awareness through a number of campaigns, the main two being the "WE ARE STILL HERE" and "I AM NOT A SICKLER" campaigns.
"1) The "WE ARE STILL HERE" campaign will foster and bring awareness to a community of individuals living with sickle cell disease. They will be a voice of hope and encouragement, highlighting how with proper management and support, persons with sickle cell disease can "live long and live strong ." Their stories will be highlighted on television, radio and billboards.
"2) The "I AM NOT A SICKLER" campaign will tackle issues of stigmatisation around sickle cell disease. This will be done through media, print & billboard advertising," SCAI said in a statement.
"Did you know that out of the 400,000 babies that are born with sickle cell in Africa each year, up to 80% of them will die before age 5? Did you know that most of the sickle cell deaths are preventable? Do you know your genotype?" the Sickle Cell Awareness Initiative quizzed.
Because of this, on Saturday, October 27, Joselyn Dumas and the Sickle Cell Awareness Initiative will hold a health walk to champion the awareness campaign.
There will be sickle cell screening, counselling and a blood donation after the walk which kicks off from Perez Dome, Dzorwulu-Accra. It will start at 6:30 am and ends at 12 pm.
The walk is in partnership with Fidelity Bank, Joy FM, Perez Chapel International, Joselyn Canfor Dumas Foundation, Everpure and Sickle Life.
–
Source: citinewsroom.com
Latest posts by Classic Ghana
(see all)