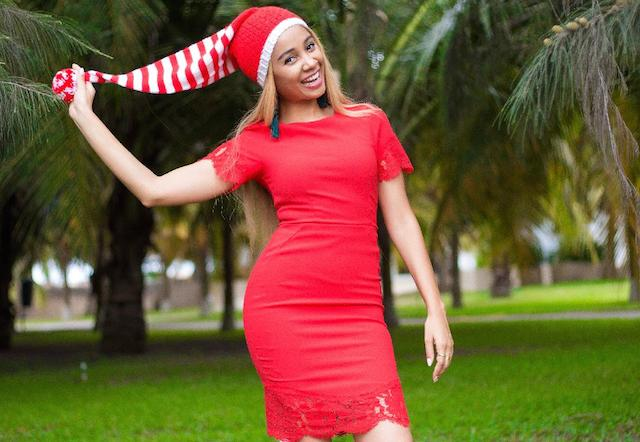 ALTHOUGH singer Sister Deborah or Sister Derby (both work fine) has done some interesting songs such as Uncle Obama, Ghana Jollof, Pure Water and Borla, her music has been perceived as being for the 'upper class' or educated folks so she has not had the mainstream impact she deserves.
However, it looks like all that has changed with her current single, Kakalika Love, the song about deceit and heartbreak which many believe is a diss against her ex-boyfriend, Medikal.
The song has become so popular that it has led to a video challenge, with people recording themselves enacting the lyrics, and Sister Derby has been giving out cash rewards for the best dances.
One thing that she is happy about though is that it has brought her closer to the masses and she believes it is because of the universal theme which everyone can relate to.
"Kakalika Love has helped my brand because I have been able to cross over to the masses. I am not surprised the song has travelled far because everyone has been lied to or deceived in one way or the other.
The song has done magic for me and is still doing wonders thanks to the massive support of my fans," she told Showbiz.
Apart from the song making her appeal to the masses, it has also scored her a number of gigs for this Christmas period, something she is excited about.
"I am on the bill for a number of shows including Decemba2Rememeba, AfroChella and Detty Rave," she disclosed.
Speaking on how the Kakalika Challenge (which has seen a number of celebrities, including Juliet Ibrahim, Lydia Forson, Efia Odo, Diamond Appiah, Don Little, Yaw Dabo, Hajia4Real, Kojo Cue, Lil Shaker, among others participating) came about, Sister Derby said she and Lydia Forson were having fun together when the actress recorded a video of them singing and dancing to the song.
She posted the video on social media and asked her fans to send in their versions and before she knew it, the song had blown up and was all over the place.
Although she is in her late 30s, one can mistake Sister Derby for someone in her 20s and she attributes her youthful looks to taking good care of herself.
"I don't drink, smoke and have ill will towards other people. I always have a clear conscience and I am a very positive person. I also get enough sleep and relax. I believe this is the main reason for it," Sister Derby said.
Her message to her fans this Christmas is to stay focused, be alert and try not to deceive others.
Source: Graphic Showbiz
Latest posts by Classic Ghana
(see all)