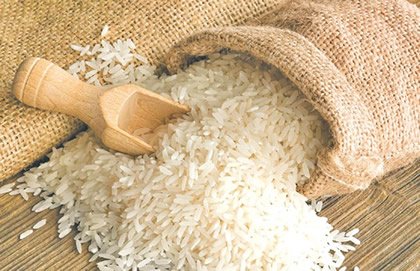 The College of Agriculture and Natural Resources of the Kwame University of Science and Technology (KNUST) is working to restructure its agricultural research centres to boost research and food production.
Professor Steve Amisah, Provost of the College, who announced this said the College was redefining its focus to buttress the relevance of agricultural research and extension, to boost agricultural production, which was the pillar of Ghana's economy.
"We want to nurture the growth of these centres than shrinking them and make them attractive to learners and researchers", he stressed".
Professor Amisah was addressing the 4th Session of the 52nd congregation ceremony of KNUST in Kumasi.
A total of 454 graduates received Doctor of Philosophy (PhD), Master's and Bachelor's degree certificates.
The College has three faculties Agriculture, Renewable Natural Resources and Forest Resources Technology, with four research centres which are, the Bureau of Integrated Rural Development (BIRD), Agricultural Research Station, KNUST Dairy Beef and Cattle Research Station and the Centre for Biodiversity Utilization and Development (CBUD).
Prof. Amisah said the new vision would be centered on the Faculty of Forest Resources Technology and the CBUD to make them more vibrant in teaching, research and education in Africa.
He said emphasis would also be placed on the Post-Harvest, Meat and Dairy Science courses to make them more attractive to students to enroll.
Prof. Amisah said the College had established a fruit processing factory at Mantukwa in the Brong Ahafo region as part of efforts to support the government's one village, one factory project.
He said under the planting for food and jobs, the College had cultivated a 20.5 acre maize farm at Anwomaso, near Kumasi, under the supervision of former Provost of the College, Prof. Richard Akromah.
Source: GNA
Latest posts by Classic Ghana
(see all)