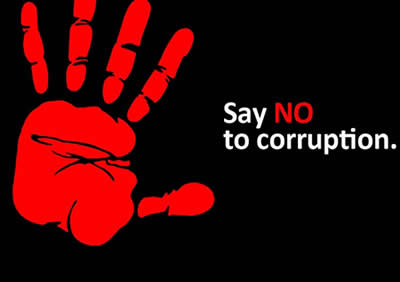 Various groups including Civil Society Organisations, the Media and Assembly members at a day's engagement on Anti-Corruption and decentralisation have stressed the need for Ghanaians to shirk segments of practices and attributes that enhanced corrupt practices.
The groups unanimously said "though state actors are often described as corrupt, self-seeking, apathetic to national development and parochial in their dealing, many Ghanaians have also promoted and continued to entrench this rather worrying attitude through the payment of bribes and all forms of inducement to service providers in the formal sector in order to get what they want".
Gradually, Ghanaians according to the group were also losing out on the societal values of integrity, truthfulness, dedication and commitment to duty, fairness and upholding of justice as against pervasive vices which was gradually degrading the development of the country.
The engagement organised by the Ghana Anti-Corruption Coalition, with funding from STAR Ghana would help to facilitate Civil Society Organisations' engagement on government projects for responsive governance.
Mr Ishmael Bravo, an Assembly Member called for curricula review and the introduction of civic education as a stop gap in the falling standards of patriotism, love for country, commitment to duty and dedication to duty among other values.
He cited an example of a Ghanaian friend who visited a Chinese family where a school boy bought one stamp but was given two instead and after coming home to realise it, decided to send one back only for the Ghanaian to say "but this is nothing" and the boy replied "It will definitely affect our economy one day".
Mr Bravo inferred that, that school boy had been given the proper education that transformed lives and transcended beyond generations adding, "a community where wrong is abhorred and good is rewarded".
Some of the participants complained about the justice systems, where people may stand up in the face of wrong doing and vehemently defend the offender.
The participants suggested to society to have a reflection on "protecting wrong doers" which may serve as deterrent to stop the seemingly accepted wrong behaviours in society which continued to be a bane on emotional, psychological and socio-economic development of the country.
On decentralisation, issues such as monetisation of the country's politics, the winner takes all, whom you know syndrome, lack of openness in contracting and procurement were also discussed.
Mr Kwesi Boateng Assumeng, the Programmes Officer of GACC said the project sought to increase government responsiveness to the course of Ghanaians through an informed platform which enabled participatory governance.
He was happy that the progress made with the Right to Information Bill would eventually help stakeholders in the governance process to have the power to demand information on any sector from state actors.
Mr Assumeng stated that informed citizens resulted in resilient and vibrant nations where both the citizenry and duty bearers worked hand in hand to advance the course of growth, improvement and ultimately holistic development.
Source: GNA
Latest posts by Classic Ghana
(see all)