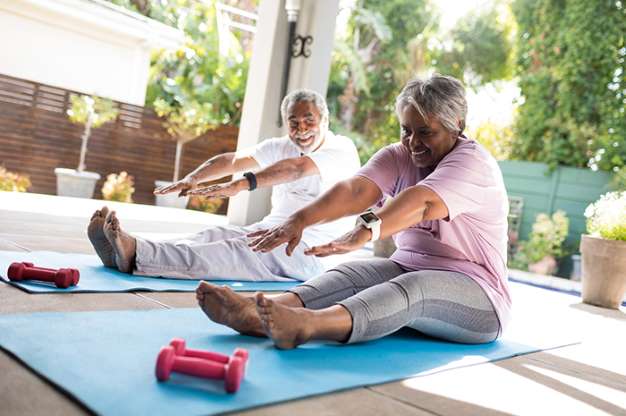 Mr Emmanuel Kofi Nti, the Commissioner General of the Ghana Revenue Authority (GRA), has advised the public to regularly exercise to keep a healthy heart.
He explained that engaging in regular exercises helps the heart muscles to be more efficient and able to pump blood through the vessels to every part of the body.
"Frequent workout results in a healthy heart that pushes out more blood with each beat, allowing it to beat slower and keep your blood pressure under control," he said.
Mr Nti disclosed this at health walk and screening event in Accra on Saturday to mark the World Heart Day, a day set aside to raise awareness on cardiovascular diseases and stroke.
The annual event, which takes place on September 29, is to inform people around the globe that heart diseases and stroke were the world's leading causes of death, claiming 17.3 million lives each year.
On the theme: "For My Heart, For Your Heart, For All our Hearts," this year's celebration seeks to draw the attention of the public on what activities and choices they could make to keep a healthy heart.
Officials of the GRA, National Cardiothoracic Centre (NCTC) of the Korle-Bu Teaching Hospital, Ghana Heart Foundation, TV3, Ghana Police Service, Ghana Immigration Service and Vodafone embarked on a nine-kilometre walk and participated in aerobics.
Mr Nti, who had been appointed the Ambassador of this year's celebration, urged the public to make it a priority to go for medical checks regularly to stay healthy, work hard and pay taxes to help develop the country.
On behalf of the GRA, he presented a cheque of GH¢ 200,000 to support the activities of the National Cardiothoracic Centre.
Dr Lawrence Agyeman Sereboe, the Director of NCTC, called for a massive public education on heart-related diseases since such illnesses could affect people of all ages and population groups.
He cautioned the public against bad eating habits such as excessive intake of fatty foods, sugar and salt, which poses danger to their hearts.
Dr Sereboe mentioned alcohol and tobacco use, obesity, and lack of exercises as some of the factors that contribute to heart diseases, which are at a high rate in the country.
He thanked the GRA for its support and reiterated the need for individuals and organisations to regularly exercise to improve factors linked to cardiovascular health, resulting in lower blood pressure, healthier cholesterol levels, and better blood sugar regulation.
Source: GNA
Latest posts by Classic Ghana
(see all)