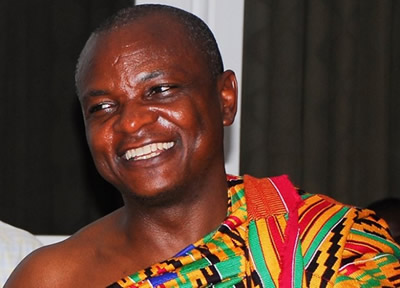 Togbe Afede XIV, Agbogbomefia of Asogli and President of the National House of Chiefs has urged government to maintain constitutional lines on the creation of new regions to avoid a flood of demands for new boundaries.
He said increased demands for new regions was a situation the 1992 Constitution sought to prevent by rigidifying provisions on boundary alterations.
Togbe Afede who was addressing a durbar to climax the 2018 Asogli TeZa of the Asogli State in Ho, said  "if one of the issues to be decided in such a referendum is the boundary of a new region, then it is difficult to see how voting could be limited to the people in an assumed boundary."
He said his office received concerns from people living in both sides of the divide, and said, "the concentration of the Commission's work on the areas from which petitions came betrayed an early assumption that voting would take place in those areas only. If this thinking holds, then we should prepare ourselves for a flood of requests for, and promises of new regions."
Togbe Afede said to avoid the 'bubbles', boundary recommendations and the planned referendum should follow the Constitution's clear guidelines on the process in the interest of peace and unity.
This year's festival, which was on the theme "Uniting for the cause of Asogli and Ghana", also marked the 15th Anniversary of Togbe Afede's enstoolment.
He called for concerted efforts to develop Asogli and reassured the people of economic transformation for the rapid socioeconomic development of the Volta region.
Source: GNA
Latest posts by Classic Ghana
(see all)