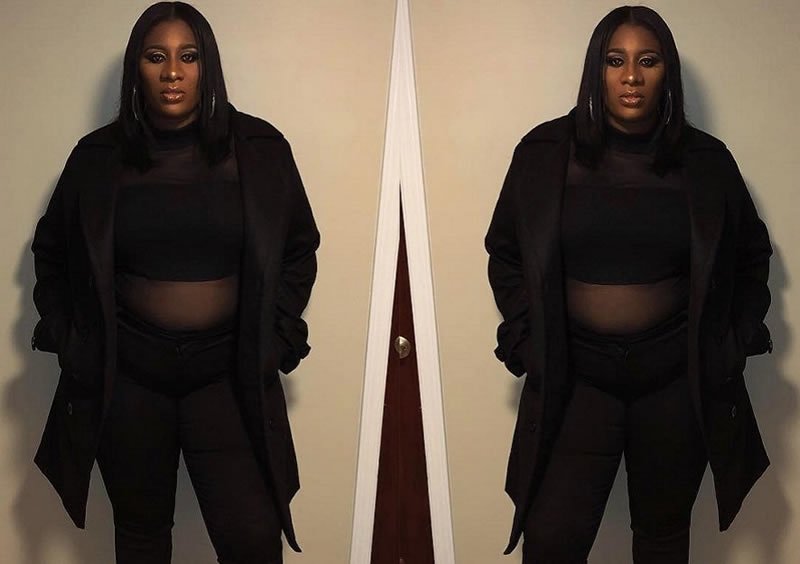 It looks like makeup guru and social media star Supa Cent is starting the new year from where she left off in 2018 – cashing out big time.
On Cyber Monday (November 26) last year, Supa Cent (real name Raynell Steward) made $1 million dollars after selling out products from her cosmetics line, The Crayon Case within 90 minutes.
Proving she can better the record, she made $1.37 million on Friday after her products sold out with over 23, 000 orders in less than 60 minutes during a sale she hosted dubbed #Taxmas.
Sharing the metrics on her Instagram page, she also thanked her customers and for the record-breaking sales.
"Thank you to all my supporters!!" wrote Supa Cent on Thursday. "I will run another sale for my apologies. Give me a few weeks to gather my supplies. I'll try my best not to sell out again! Not even 60 minutes," she wrote.
Supa Cent, who became a social media sensation back in 2013 after she went viral on the Vine App for her very funny comments, opinions and comedy clips, used this popularity wisely to become a brand influencer.
Before finding her turn in the spotlight, Supa Cent worked hard as a housekeeper and later as a waitress to make ends meet. The now-successful entrepreneur has not been shy to talk about her hardships and struggles taking every opportunity to leave her followers and fans with motivational words.
Supa Cent, popular for her words ' There is no elevator to success, you have to use the stairs,' has demonstrated that over the years by venturing into music management and creative directing and by starting her most popular brand, The Crayon Case.
The Crayon Case is a cosmetics line dedicated to amateur makeup users, aspiring makeup artists as well as all makeup lovers to have fun with makeup, treating their face as a blank canvas and the crayon makeup as their tool. It has been described as one of the most innovative forms of make up that present a breath of fresh air to the industry and yes, that had to be done through the Black Girl magic.
Source: Face2face Africa
Latest posts by Classic Ghana
(see all)