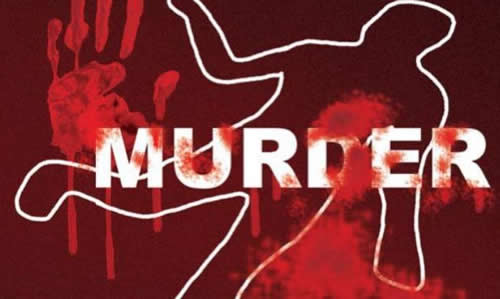 A 68-year-old man, Mr William Ofori, who resides at Akyem Osenase near Akwatia in the Eastern Region, was last Monday stabbed to death at his residence by an unknown assailant.
The Akwatia Police in the Eastern Region have mounted a search to arrest the culprit.
The body of the deceased has been deposited at the St Dominc's Hospital at Akwatia for autopsy and preservation.
Confirming the incident to the Daily Graphic, the Eastern Regional Public Affairs Director of the Ghana Police Service, Deputy Superintendent of Police (DSP), Mr Ebenezer Tetteh, said at about 8:35 a.m. last Monday, Ms Freda Asieduaa, the deceased's daughter-in-law, reported to the Akwatia Police that her father-in-law had been attacked and killed by an unknown assailant.
Mr Tetteh said Ms Asieduaa told the police that she heard the late Mr Ofori screaming in his bedroom and calling for help.
Ms Asieduaa said when she rushed to Mr Ofori's room, she found him stabbed in his abdomen with blood oozing out from the wound.
Mr Tetteh said some good Samaritans rushed Mr Ofori to the St Dominic's Hospital for medical care but he died shortly on arrival.
Exhibit
Mr Tetteh said when the police arrived at the accident scene, they found a knife with blood stains on it in the room,  some of the blood stains outside the room and in between two bags of sachet water.
He said the police continued to the hospital where they saw the victim on a stretcher with a deep knife wound and his intestines  gushed out.
The Eastern Regional Police Public Affairs Director said the police took photographs of both the crime scene and the victim at the hospital.
He said the police were arranging to convey the corpse to the Police Hospital in Accra for autopsy while conducting investigations into the matter.
Bits of information from some residents the Daily Graphic spoke to indicated that the late Ofori was a man of peace.
Source: graphic.com.gh
Latest posts by Classic Ghana
(see all)