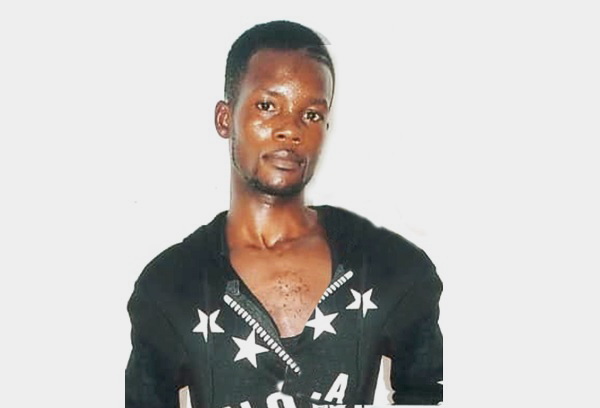 The facade of a loving husband and responsible father was smashed when a 32-year-old man, Kwame Obey, went on a mission to end the lives of his wife and four children at Mamakwaa, a cottage near Denkyira Gyankobo in the Central Region, last Sunday.
In a rage, he took a piece of wood with which he hit his 28-year-old wife, whose name was given only as Ekua, and the four children — Gifty Otoo, 10; George Otoo, 6; Frank Otoo, 4, and Afia Otoo Anuonyam, aged one-and-a-half years.
The wife and the youngest of the children died instantly, while the three other children are battling for survival at the Cape Coast Teaching Hospital (CCTH) where they are on admission.
Residents of the village are in shock as to how a man would decide to wipe out his entire family.
The suspect is currently at large and the police have mounted a search for him.
Police briefing
According to the Central Regional Police Public Relations Officer (PRO), Deputy Superintendent of Police (DSP) Mrs Irene Oppong, about 6.35 p.m. last Sunday, Obey, a resident of Mamakwaa, just outside the Bobi Camp, allegedly hit his wife and their four children with a club.
That led to the instant death of Ekua and Anuonyam, while the remaining three children were seriously wounded.
She said the bodies of the two were found in a pool of blood, with their faces mutilated.
The woman was preparing fufu when she was attacked by the husband and a mortar and a pestle were found at the crime scene.
The suspect, according to the police, after the act bolted and his whereabouts were still unknown to the police.
Efforts were being made to arrest the culprit and bring him to book, the police spokesperson said.
Another account
A source told the Daily Graphic that the suspect's elder brother visited the couple and their children, who were living at Kasoa, and considering the hardship they were facing, as both were unemployed, decided to invite them to the cocoa farming cottage in July this year to engage in farming.
It said the suspect was putting up in a thatched room with his family and were a bit removed from the nearest village where he occasionally helped his brother in his farming business.
The source said Obey had been isolating himself recently but had not shown any violent attitude until the sad incident.
It said due to the scattered nature of the settlement, the incident was not known to anyone until his brother visited them in the night.
The bodies of the deceased persons have been deposited at the Twifo Praso Government Hospital morgue awaiting autopsy.
Source: .graphic.com.gh
Latest posts by Classic Ghana
(see all)